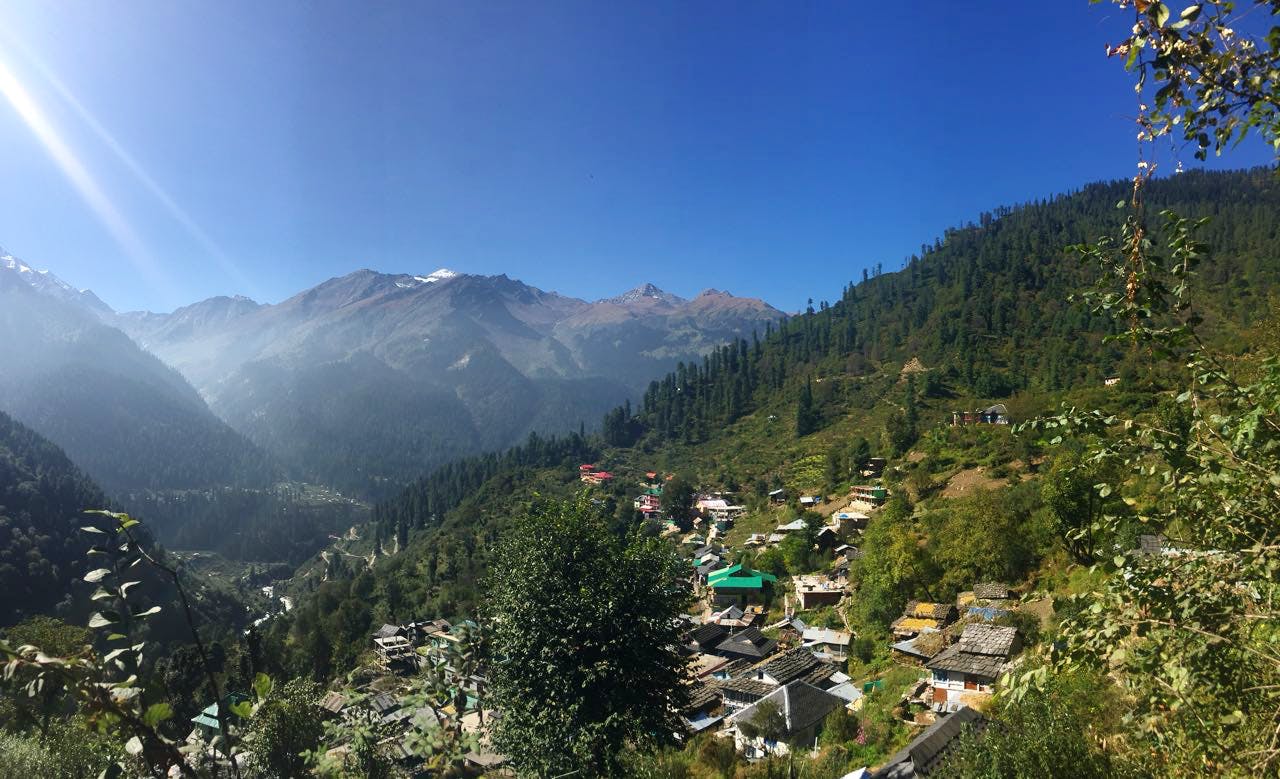 Baffled About Weekend Plans? Bask In The Scenic Beauty Of Tosh
What Makes It Awesome
Who wouldn't want to spend a weekend at a place as beautiful as Tosh? After toiling for a week, Tosh in Parvati Valley is the best destination to unwind oneself. Located at about 7,900 ft near Kasol, Tosh is one of the hidden gems of Himachal Pradesh. And it is filled with reasons why you should plan, and seal the weekend trip to Tosh right away. Tosh has some incredible views to offer. Be it the splendid green hills or snow-clad peaks, clear blue skies or magical sunrise/sunset, Tosh has it all. I spent almost half a day just looking at those damn hills. It is a paradise for the photographers. The sunset and the lush greens are sure to leave everyone tripping on the beauty of nature. Its dreamy ambience makes it the ideal place to do nothing and relax. I spent most of the weekend just lying on the verandah, sunbathing, looking at the mountains, reading a book, and sipping on tea. This place also has some of the best cafes. The natives of Tosh are very hospitable and would ensure that you are taken care of. I stayed at Blue Diamond, and their food, especially the Tuna/Chicken Sandwiches were to die for. Their Israeli breakfast is also worth trying. Not just scenic and magnificent views, Tosh also tops the list in hosting amazing parties. You are sure to have a fun time at the parties and meet like-minded people there.
What's My Pro Tip?
Book a ticket till Bhuntar and take a cab/bus from there to Tosh. The cab rates are controlled by the union and may vary between INR 1100 and INR 1700, depending upon the type of car you choose. I also recommend you to stay at Blue Diamond as it offers the best view of the hills.
Anything Else?
Pack your bags already and make sure you carry a pair of comfortable walking shoes.
Comments