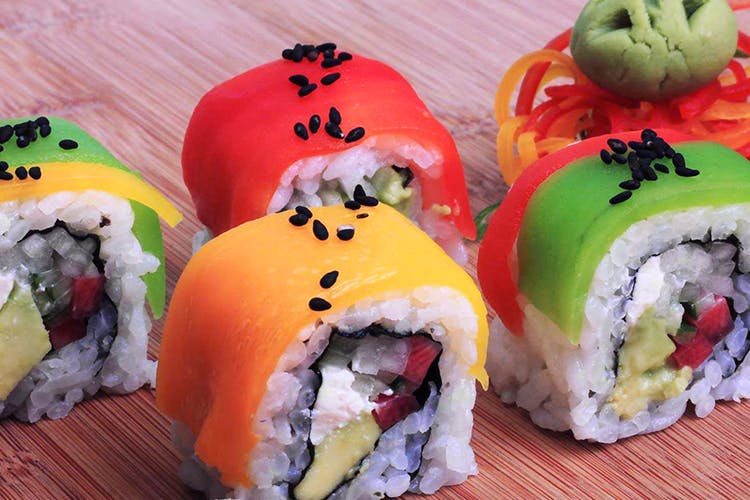 #LBBPicks: This Is Where We Order Sushi From In Gurgaon
Ten-Second Takeaway
Gurgaon, listen up. From California Rolls to Philly Rolls, Chicken Tikka to Minced Kebab, or even a fusion box from around the world, you can have all the sushi you want home delivered.
Here's our go-to places for when we want these rolls in the comfort of our homes.
Sushiya Express
They have a wide variety of sushi ready to be delivered right to your doorstep. Apart from their great variety of maki, Sushiya Express's combination boxes steal the show. Sushi amateurs – try their Prawn Tempura Rolls.
Sushi Junction
Run by a Japanese staff, Sushi Junction aims to bring you the most authentic sushi, albeit with a modern twist which goes well with our palates. After all, how many of us can pass on a Chicken Tori Karaage Kabayaki Sauce?
Sushi Haus By Asian Haus
Ever craved sushi at 3am? Suffer no more, Sushi Haus delivers till 4am! Let's just say Asian Haus takes their oriental repertoire very seriously. Try the California Rolls and Sake Sashimi and your late-night cravings will be satiated.
Big Wong
Born and bred in Gurgaon, Big Wong is one of those restaurants you'll want to show off to all your Delhi friends. They offer 11 types of sushi, including three vegetarian ones, which are surprisingly good enough to have you going back for seconds and even thirds.
Comments