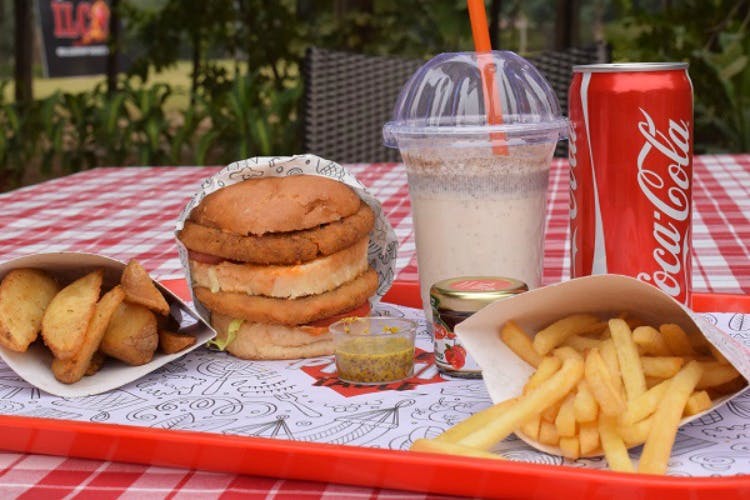 The Picnic Table By The Gateway Resort Is For Comfort Food And Sunbathing
Shortcut
The Picnic Table is just over an hour's drive away but makes you feel like you've gone much further from the city. Add the touch of Taj's signature service and you've got a winner.
Cash Us Ousside, How Bow Dah?
These are the last few weeks of soaking up the sun without getting burnt, so we say make the most of it! The Gateway's The Picnic Table sets the background for the perfect picnic, and the menu is designed keeping everyone's favourite comfort food in mind.
From burgers, wraps and sandwiches to indulgent shakes, the chefs have put together a menu that's ideal for the outdoors. With the scenic backdrop of the Aravalli's, the picnic set-up includes rugs, bean bags and board games so you can chill to your heart's content.
Add To The Adventure
As much as our childhood picnics revolved around sandwiches, badminton and perhaps a beach ball, The Picnic Table at The Gateway Resort takes things a tad further. Here the Adventure Zone includes everything from rappelling, zip lining to bubble soccer, rifle shooting, archery and paintball too.
If that's too physical for you, let the kids indulge and you could go for a leisurely horse ride around the landscaped field where the Adventure Zone is.
So We're Saying...
Pack for the day, load up the car with the kids and head out for an unforgettable picnic experience with all the luxurious trimmings you'll need.
Also On The Gateway Resort Damdama Lake Gurgaon
Comments