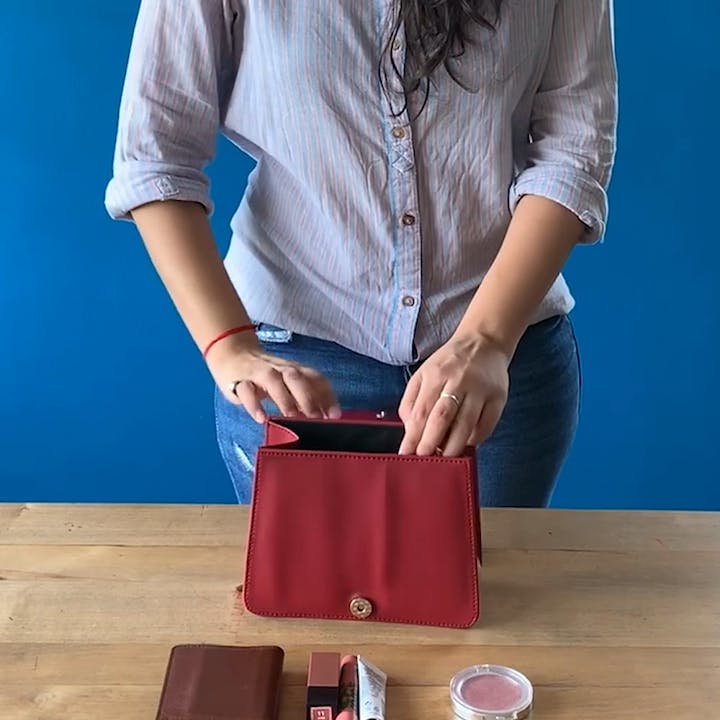 So Many Options! Check Out The Stylish, Vegan Bags By Tangerine Handcrafts
What Makes It Awesome
Tangerine Handcrafts has this collection of bags that'll confuse you as much as they'll charm you, simply because, every single one of them is gorgeous (a serious case of being spoilt for choice).
With ample duffels, mini duffels, slings, satchels, totes and laptop bags on offer, they've got variety, design and quality, all packed in one. I'm crushing especially on the tan, leather-looking laptop bags with ikat details. They're spacious, and perfectly-suited for office goers who like to carry their work essentials and half their homes at all times (no judgement, I'm one of them too). There are some cute ones too like the ruffled, flirty slings, or mini duffels which are apt company for casual dates.

Also, everything's vegan, which is awesome for the 'I-don't-use-leather' gang.
What Could Be Better
There's nothing much that I have to say in this regard, except that I wished they had a brick-and-mortar store as well.

Ask Anmol a question