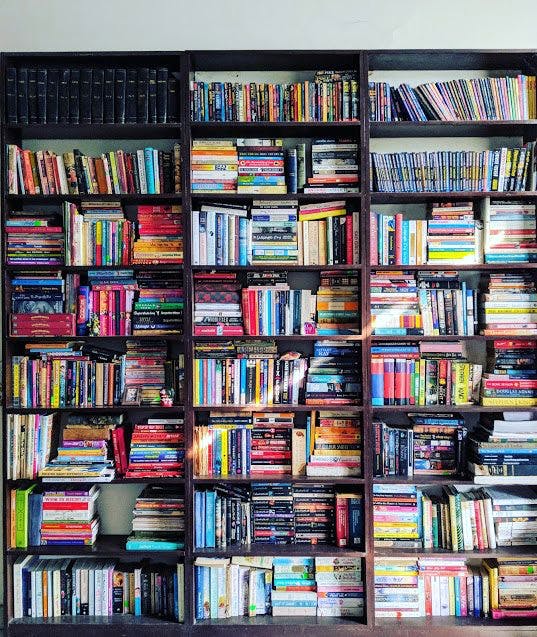 The Annual Book & Bake Sale'19, Chittaranjan Bhavan
What's Happening
Keeping up the tradition that started in 2013, the Annual Book & Bake Sale, is a fundraiser event organised each year by Swati Daftuar and her friends. What started as a one-time book sale to make room for newer ones in Swati's home, ended up happening as a yearly event because let's face it, books and cakes are a tough combination to resist. Even more so, when all the proceeds from the sale are donated to a charity, picked after careful consideration by the organisers.
All proceeds from last year went to the victims of the Kerala floods, and this year, they'll go to 'Karwan-e-Mohobbat'. It's an organisation that works towards creating safe spaces for minorities and helping rehabilitate victims of hate crimes and their families.
Coming to the sale itself, there will be books and lots of baked stuff up for sale. Books will be priced starting at INR 20 (!!!) and will go up to INR 300.
How's The Venue
The book and bake sale will be held at Chittaranjan Bhavan in CR Park.
Pro-Tip
Those who have books that they don't need anymore and wish to donate some of their books, can drop it off at their three drop-off locations in - Saket, Sarita Vihar, and Alaknanda. They'll also be doing a drive to pick up the books from those who live far off. You can write to them at bookandbakesale@gmail.com.
Comments