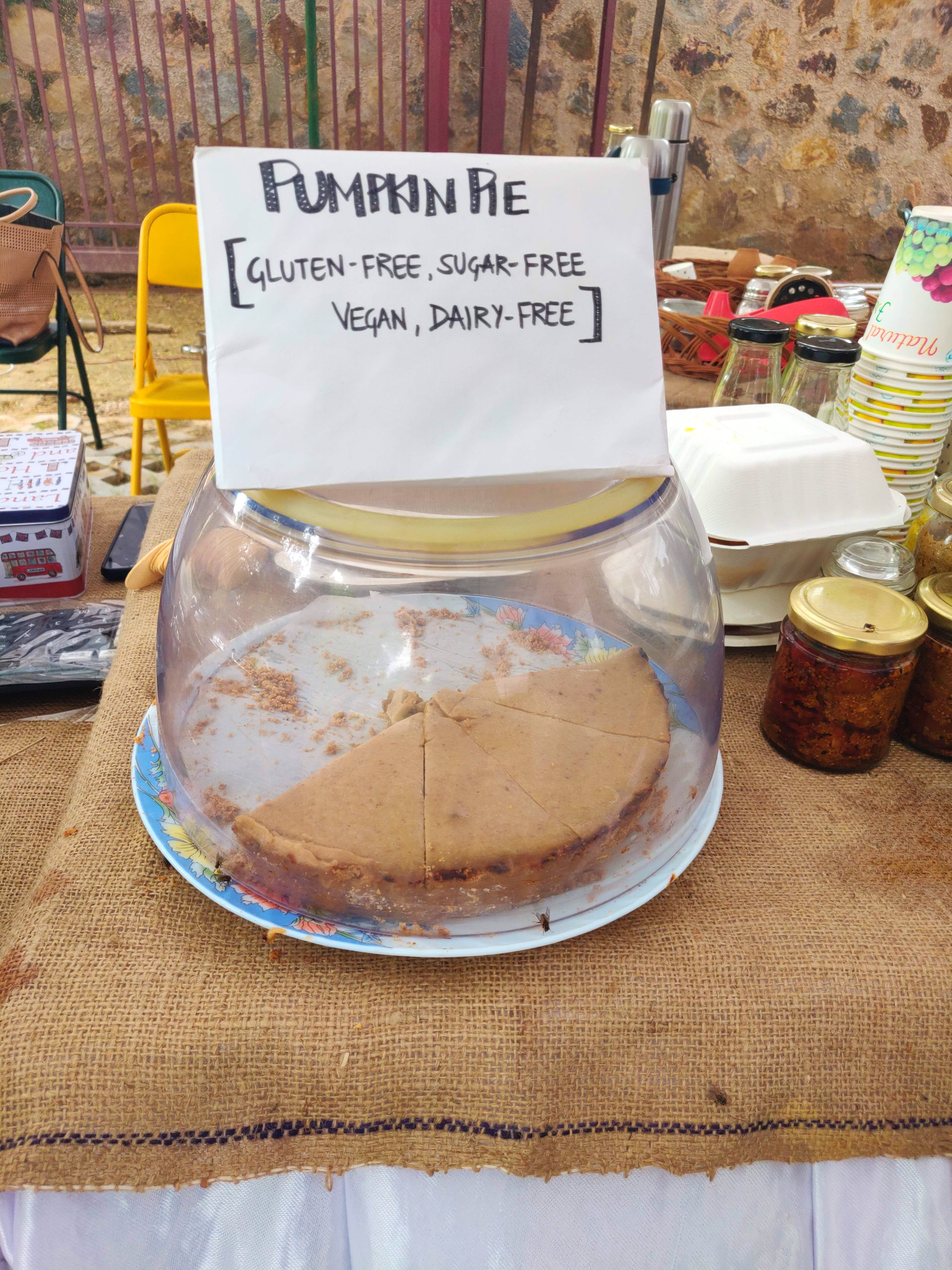 The Best Pumpkin Pie In Delhi (That Too, Sugar & Gluten Free!)
What Makes It Awesome?
I've been going to Sundar Nursery's, Sunday farmer's market for the past couple of months and my favourite discovery from this market is Anu's Kitchen. A home-based cook, Anu's stall and food are incredible. While she makes an epic brown rice dosa, millet upma and more, I love her pumpkin pie- which also happens to be vegan, sugarfree and gluten-free (I have an allergy! But even if you aren't allergic, this pie is seriously good!) The base is made using GF oats and walnuts, the pumpkin filling is super light, and the coconut cream topping adds just the right amount of creaminess to this pie. She also does catering and you can order a 6"-12" pie home. If you love desserts- but love them healthy, I'd recommend this pumpkin pie for you. Also if you're ever hosting a small get together or office lunch, I'd recommend calling Anu to cater the event. She's incredible! (And has an incredible story too- ask her.
Comments