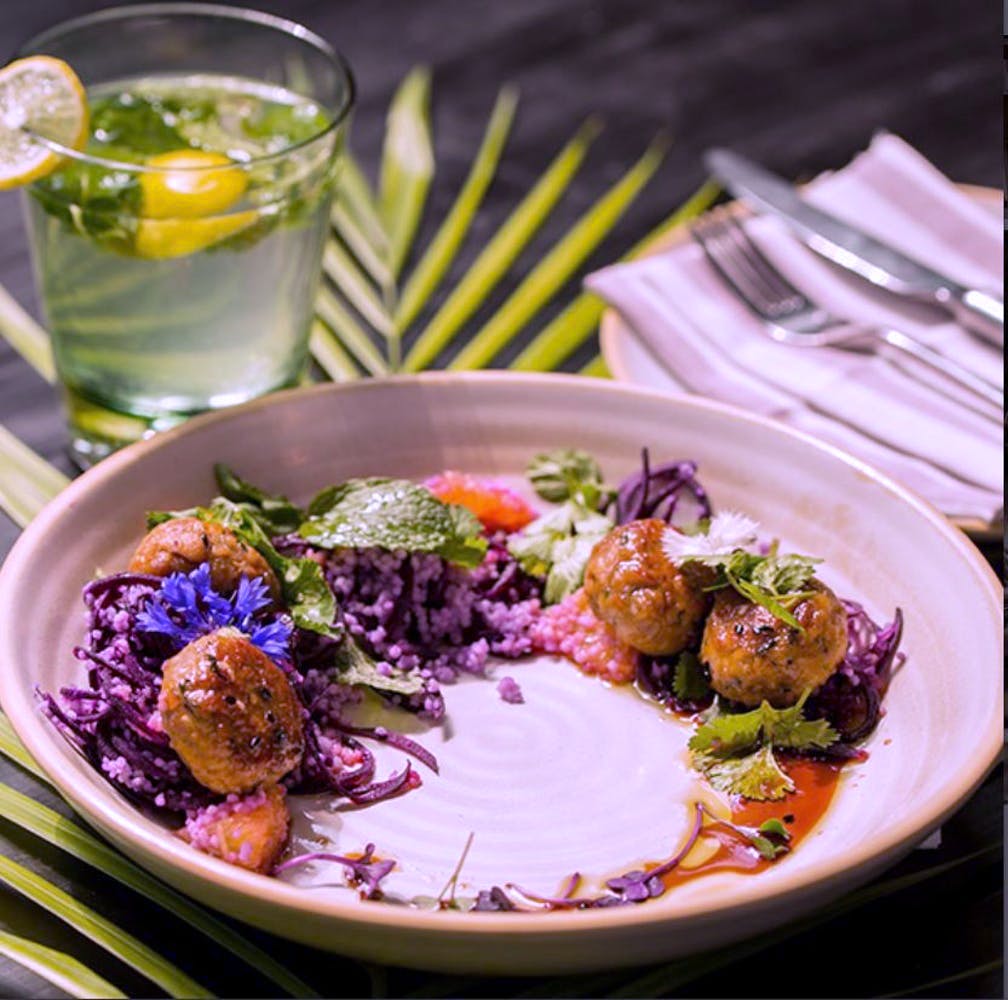 Our Favourite Restaurants & Cafes Here
While The Chankaya may not have as many eatery options as other malls do, the limited restaurants and cafes they do have are nothing short of epic. They sure take their quality over quantity thought seriously.
If you're ever at The Chanakya and are looking for a place to grab a bite at, our food guide can help!
MKT
MKT is a fine dine restaurant that combines elegance and world cuisines, and present it to you in the most appealing way on your plate. We particularly recommend that you try their dimsums and also their sushi.
Book a table in advance because this place tends to fill up quickly.

NicoCaara
NicoCaara has gluten-free and vegan options, and is one of the prettiest restaurants where you can spend some quality time with bae. That is, if you are able to stop admiring the aesthetic of the place or the rich taste of their food.
Also, guaranteed that you'll come back with a lot of #FoodPorn and #DecorGoals pictures for Instagram.
Cafe C
Cafe C is in the heart of the Chanakya and brings to you an amalgamation of dishes from the Mediterranean, Italian, Oriental and European cuisines. It is a sweet place to meet up friends for coffee.

NOI
This is the bar that you hit up when you want to drop your shopping bags and hit the dance floor or just get a couple of potent drinks. It usually is not very crowded so even if you go there in the afternoon you can get some me-time for yourself.
Khoya
Khoya is a luxury sweet shop that is bringing back Indian sweets with fresh and organic ingredients. While they have the basics like motichoor ladoo and boondi ladoo, they also have some interesting options such as pink coconut ladoo, chocolate chip peda and more!

Yoku Moku
Yoku Moku is a Japanese cookie brand that has blessed us all by opening up in The Chanakya. Just a heads up, everything from their Double Chocolat Au Lait cookies to our favourite Cigare Au Chocolat is super tempting, so you might have to ditch your diet the moment you enter this store.

The Cafe By Foodhall
Foodhall is the ultimate go-to place for all your gourmet food grocery shopping and for ingredients that you may not find anywhere else. If you start feeling hungry while shopping here (we definitely will feel hungry), you can always stop by their cafe and grab a bite or two.

Comments