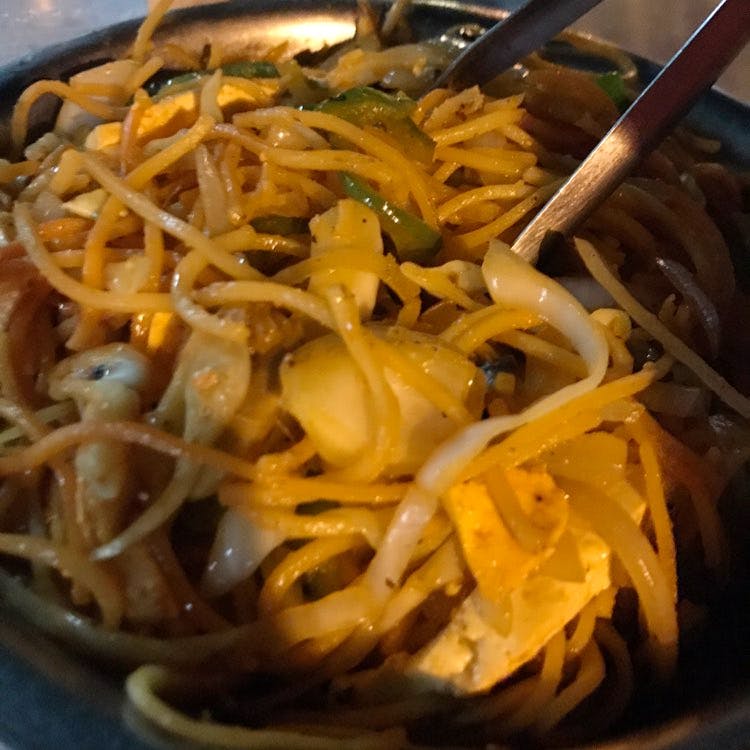 The Chinese Fare At Yashwant Place Market Is Worth A Visit On A Breezy Evening
What Makes It Awesome
With the weather being less of a mood killer, open air complexes like Yashwant Place seem less daunting. It has a variety of Chingjabi food restaurants most of which have makeshift seating. The complex itself has well-maintained trees and seating space so order and call dibs on any one of them.
What Could Be Better?
Most of the shops are very similar, run by people from the same families I suspect. There's hardly a difference between any. They are slightly picky about payments though. Try carrying cash or use Paytm.
What's My Pro Tip?
Try the pork momos while you're down there. They're wonderfully juicy and wholesome. There are a couple of sizzler options too which you should try. Specify your spice requirements beforehand because they tend to be heavy handed with the chilli.
Anything Else?
The food isn't anything out of the ordinary but it's a great, relaxed outdoor space for a chill evening on a budget. Top it off with one of the many icecream wallahs nearby and your evening snack will leave you truly satiated.
Also On Yashwant Place Commercial Complex
Comments