The information in this post might be outdated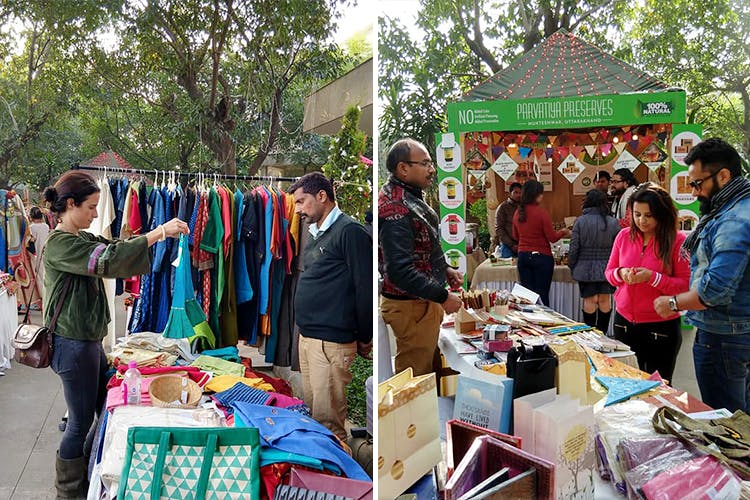 The Italian Embassy's Got An Eco-Friendly Mela With Eats, Shops & More
What's Happening
Step Trust's annual festival for peace, Jashn-e-Anam, is a regular in September, and Step Earth Mela is a part of this larger initiative. This bazaar, curated by 23.23 Designs, is dedicated to bringing a host of ethical brands and eco-friendly entrepreneurs under one roof.
Everyone putting up a stall has to abide by certain guidelines. So, either they're sustainable enterprise, or giving back to the community or in any way working with the youth or a cause. This means that you'll see no leather or woodwork brands, but only artisans - and those that always put the community first.
Expect to shop from 40 vendors across jewellery, apparel, food (jams, jellies and fresh veggies), accessories, coffee, footwear, air-purifiers and more. If you're looking for specifics, the Facebook event page introduces the participating names every now and then.
How's The Venue
The Step Earth Mela is in its third edition, and it's their second time with the Italian Cultural Centre as their venue partner. The embassy is cut off from the usual market rush, and while the event has always been low-key, it's a good chance to soak in the energy of this good-natured, well-intentioned outdoor bazaar that's still far from being commercial.
Make A Note
Finding safe parking isn't the simplest thing in the embassy area, so you can opt for the paid valet service. Also, you'll need an a valid photo ID proof to get entry.
Comments