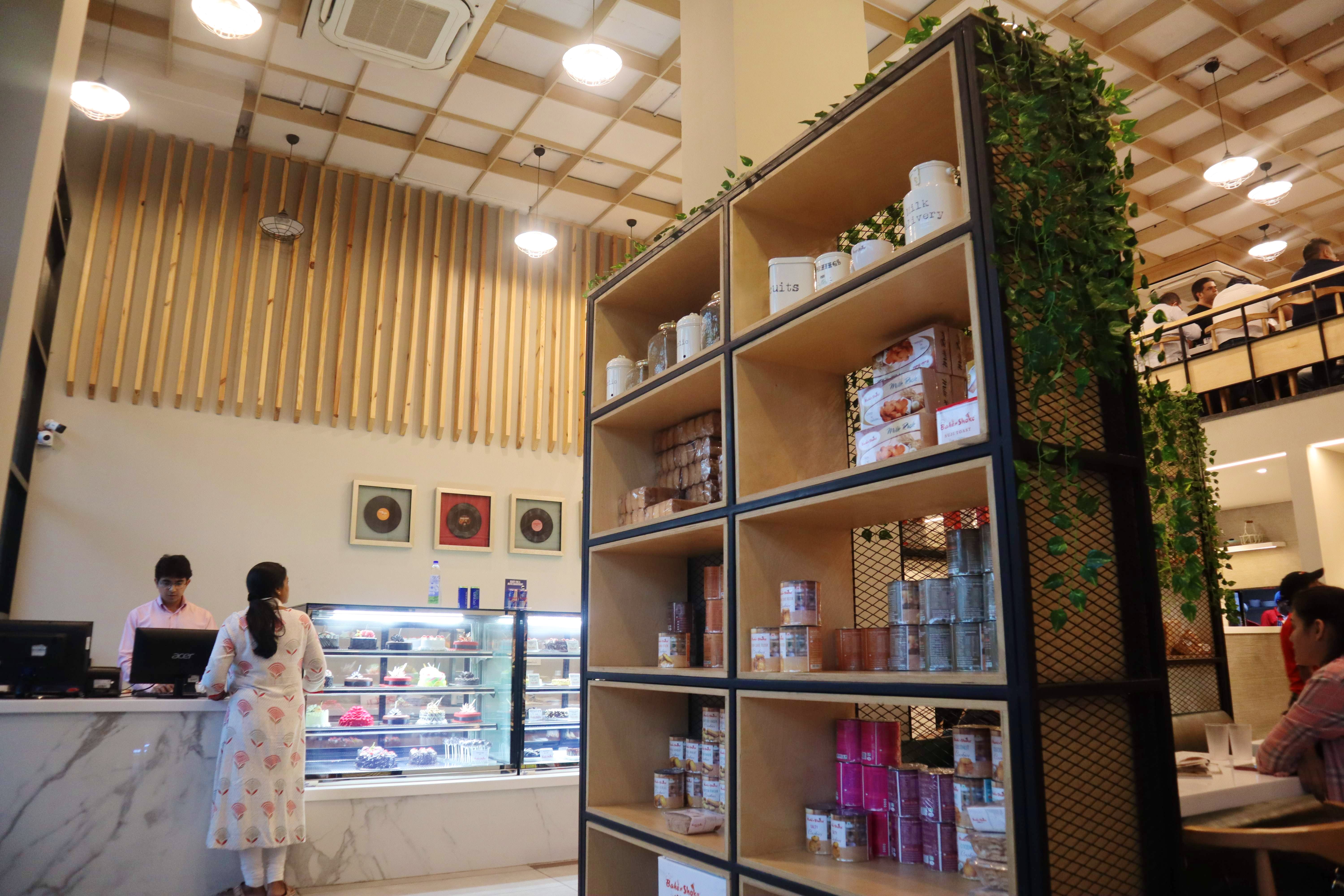 This Cafe In Indore Is A Must Visit
What Makes It Awesome?
When you say Indore, you are taken to street food, Poha jalebi, Dal Baati and all things likewise. But there's one more thing your list needs to be updated with. It's this Bakery slash Cafe called the Bake N Shake. Situated in Vijay Nagar area of Indore, this one's new and a bigger version of the earlier location which was at BCM Heights. There's a lot in the Bakery. My favourite is the Butter Cake which is the best I've had. Stays fresh weeks after too and the butter is clearly seen and melts in your mouth. Their cream rolls, fruit cakes, Gajak Cookies, Bread, Pastries are famous too. Apart from these, from the menu, you have to take their famous shakes and cold coffee. I tried the sponge cake coffee which had cake pieces inside the cold coffee and I liked it a lot. They play amazing songs and the ambience is drooled worthy. An iconic outlet which was once popular among the college-going generation but has now made its mark for everyone alike.
Best To Go With?
Family, Big Group, Bae, Kids
Comments