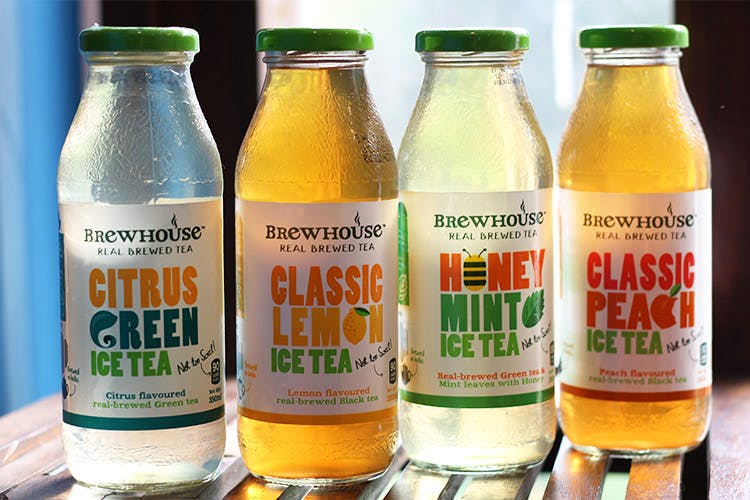 Move Over Lemon, Citrus Green Is Our New Favourite Ice Tea For Summer
Shortcut
There's nothing more refreshing than some freshly brewed ice tea to beat the heat. The Brewhouse brings you three delicious flavours of freshly brewed ice tea made from real leaves from the Nilgiris.
Brewed With Love
The Brewhouse uses the finest tea leaves from the Nilgiris in South India for their brews. Unlike sickly sweet, powdered ice teas, their teas taste freshly brewed, and aren't too sweet. The natural brew brings out the flavours beautifully, and you can take your pick from peach, lemon and honey mint.
What we especially like about their flavours is how fresh and different they are. Our all time favourite is their new Citrus Green Ice Tea, it's so refreshing and the blend's been created so well with the citrus and tea. A tricky balance to strike, but they've hit all the right notes with this one. Then there's the Classic Lemon Ice Tea, fresh and not too sweet. The Honey Mint Ice Tea is more subtle, but perhaps not for everyone, the honey and mint is combined with green tea, so if you're a green tea lover, this will appeal to you. The Classic Peach Ice Tea was a hit with the most takers, you can really taste the peach juice without losing out on the flavour of the tea leaves.
So, We're Saying...
Get a set of four of these at a special price on INR 240. This is definitely going to be our go-to-drink this summer.
Please note: Their iced tea is only available for delivery within Delhi NCR (on LBB).
Comments