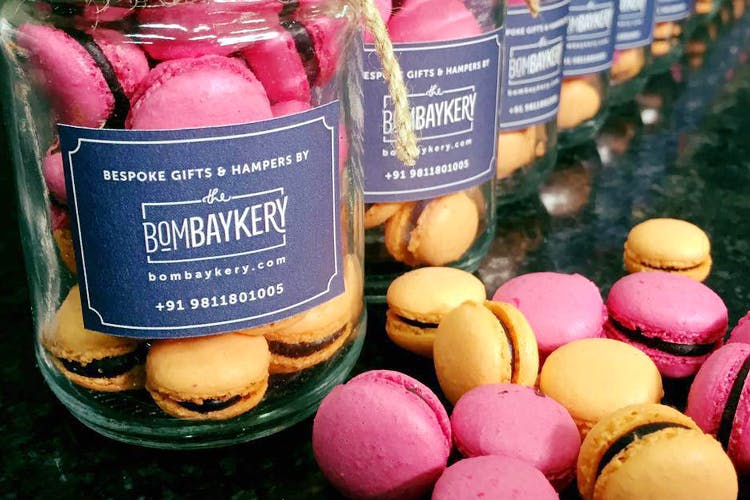 These 5 Bombaykery Desserts Are What Our Sweet Dreams Are Made Of
Shortcut
Amidst the new breed of fine patisseries in the city, Bombaykery takes the cake for its mini desserts— perfect for those midweek indulgences when you don't want to go the whole hog. So, go right ahead and take your pick from our top five below.
Tender Coconut Cake
A unique creation by chef Mitali, this is light, refreshing and absolutely angelic. Bits of tender coconut with custard layered between a vanilla cake makes this smooth and oh-so-delectable. There are also white chocolate swirls forming a flower, and grated coconut grass for effect.
Basically, a carnival of different flavours and textures in your mouth – chewiness from the coconut, creaminess of the custard and fluffiness of the cake.
Nutella Cupcake
If you like scooping Nutella from the jar, this cupcake is a dream come true. Not only does it have a generous icing of Nutella but is cut in half and layered inside. The cake is soft, and evolves into pure lusciousness as you eat.
Belgian Chocolate Mousse Cake
A chocolate lovers' haven, this cake is sure to impress with the perfect balance of bitter and sweet.
Lavender Macaron
Smooth on the outside and mellow on the inside, this macaroon redefines perfection. The crust is thin and provides just the right amount of crunch before the soft and gooey inside lends a fitting end.
The cookie to cream ratio is ideal and we recommend the strong lavender flavour.
Nutella And Sea Salt Cookies
With Nutella in the centre and chocolate chips in the batter, it will give those everyday chocolate chip cookies a run for their money. Slightly more sea salt would have made a stronger impression, but even a little addition takes the taste quotient to the next level.
You can expect greasy hands while eating this cookie thanks to generous amounts of butter, but what's a cookie without butter, right?
This article was first published on Lebensmittel.
Check out their website here and follow them on Facebook here.
More Information
The Bombaykery
Price for two: ₹ 300

Delivery Available
Comments