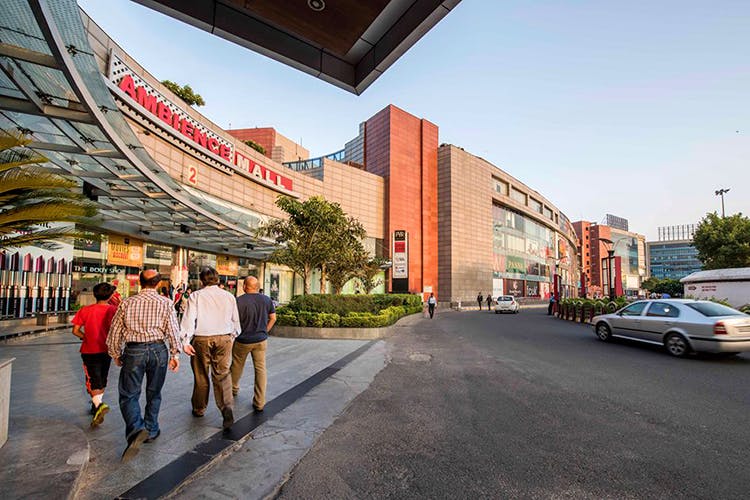 We Found 7 Things Gurgaon Has That Delhi Doesn't
Of course we love Delhi for its wide roads, monuments, the food, theatre, music and vibrant culture. However, in recent years, neighbouring Gurgaon has transformed from concrete jungle to a city that's great to live in, work from and hang out at. In fact, it's even got some exclusive-to-Gurugram reasons that make it pretty awesome. We've listed them here.
Food Trucks
Sector 29's Leisure Valley parking lot is a true foodie treat. Whether you're a sushi-savant or a chaat-connoisseur, we guarantee you'll find a food truck you want to park yourself at. These only drive in by about 5pm though, so head here after a long day at work and cheat on those fitness resolutions. Check out our list of food trucks in Gurgaon here.
Ice Skating
If you remember going bowling at Ambience Mall's Amoeba, you've been in Gurgaon for long enough. While you can go strike down some pins at lots of places in Delhi, Noida and Gurgaon, the ice-skating rink at Ambience, iSkate, is still a novelty. Summer's here and so is one more reason to spend a full day at Ambi.
24x7 Pizza Delivery
We think that 24×7 pizza is a wonderful reason to live anywhere, and Gurgaon just got its first anytime-pizza outlet, PePizza. Find out what to order here, but definitely get yourself a slice of their dessert pizzas (we liked the choco crush).
FYI: They also have breakfast pizzas – who said it wasn't okay to wake and bake?
Laser Tag
Gurgaon is home to India's largest laser tag arena, OMG – Oh My Game. Lasers, infrared-sensitive targets and cut-throat competition–that sounds like the perfect way to unwind. Plus, imagine all the Instagram opportunities you could avail at this laser tag arena–the hand-painted walls would make for uber-cool backgrounds.
Accommodating Thekas
Dry day? Gurgaon to the rescue! Late-night alcohol run? Head to Gurgaon. The wine & beer shops in Gurgaon are known to be much more flexible than their Delhi counterparts, and we're always grateful. Here's a list of thekas that'll deliver booze right to your doorstep.
India's Largest Trampoline Park
Skyjumper Indoor Trampoline Park in Sohna Road is spread over 13,000 square feet, with 100 interconnected, wall-to-wall trampolines for some stress-busting bouncing, volleyball and dodgeball. If you haven't checked it out yet, we'd suggest making your way there right now.
Read everything about it here.
Comments