Spas To Movies: Things To Do At The Mall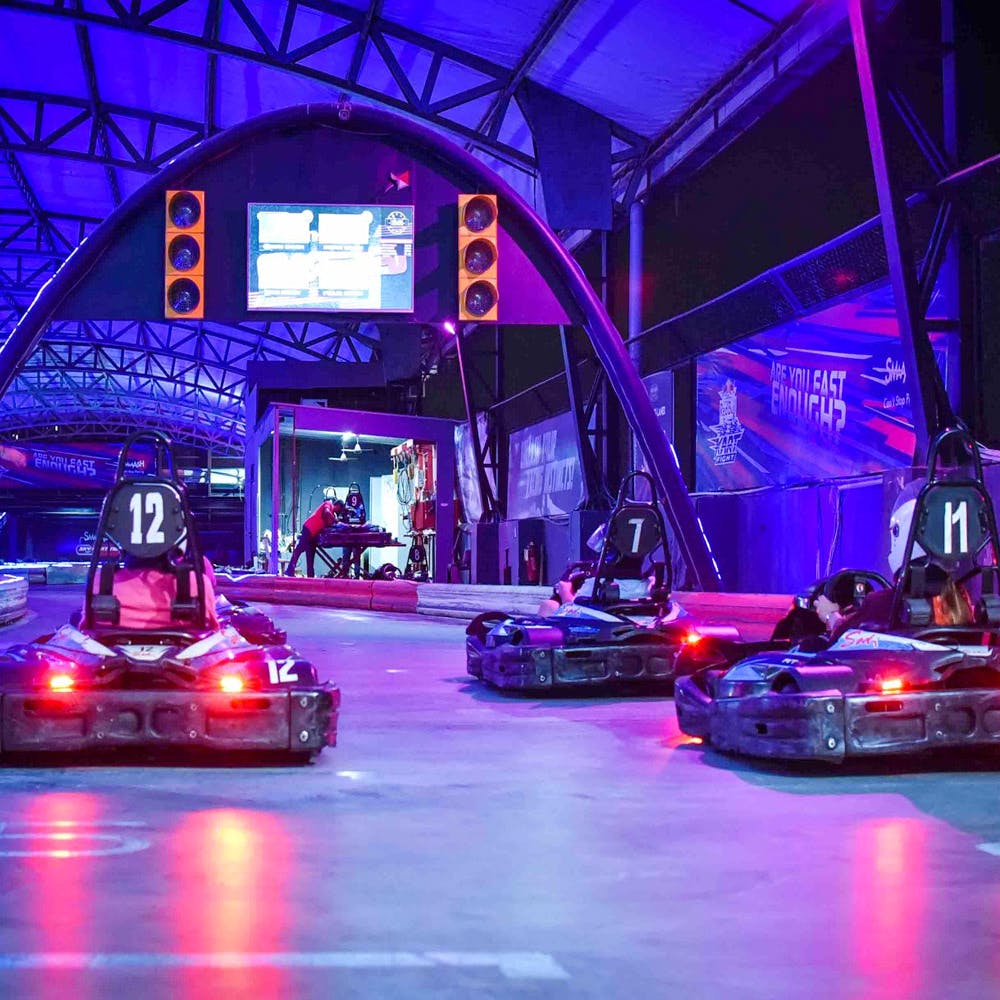 Monsoon Salon & Spa
The Monsoon Salon & Spa offers great deals and services for hair, nails, beauty, and make-up. If you want to enjoy the spa, don't forget to make a reservation though.
Recommended for: Their spa services
Geetanjali Salon
Want a edgy new hair cut? The hair professionals at the Geetanjali Salon will make sure you leave happy. They do everything
Recommended for: Hair services
Looks Salon
Looks Salon is a great place to drop by when you need your hair to look flawless. They do everything from subtle balayages to hair styling.
Recommended for: hair styling
Hair N Shanti
Hair N Shanti is a unisex salon. So, if you and your partner are looking to get a makeover, hit them up!
Recommended for: Hair treatments
Pitstop Brewpub & Bowling
Pitstop Brewpub & Bowling is the perfect place to hang out at with your buds. You can try bowling here and you won't be disappointed as it's one of the largest alleys in the city.
Recommended for: Bowling
I Skate
Spread across 15,000 sq feet, I Skate offers a stellar experience. Go on, balance yourself on India's first natural ice skating rink. It's easily one of the best things to do in the mall, especially during the summer months. Don't forget to check out their cafe too!
Recommended for: Ice skating
Fun City
Fun City is the most iconic place for kids. With an array of games to choose from, kids (and adults alike) love to play and then win something cool from the gift center.
Recommended for: Arcade games
Toy Factory
The Toy Factory is an area for kids to browse through some board and digital games. They also have soft toys.
Recommended for: The little ones
I Dig History
I Dig History is a children's play museum where kids indulge in activities and VR gaming. They offer quality edutainment as well.
Recommended for: Experiential edutainment
Experience PVR Gold
Elevate your movie watching experience up a notch. With PVR Gold, you can also enjoy the IMAX experience.
Recommended for: IMAX
Read A Book At Om Book Shop
Om Book Shop is one of the most iconic book shops to exist. From non-fiction, fiction, self-help, dramas and classics, they have it all!
Recommended for: Bestsellers and adult's colouring books
Comments