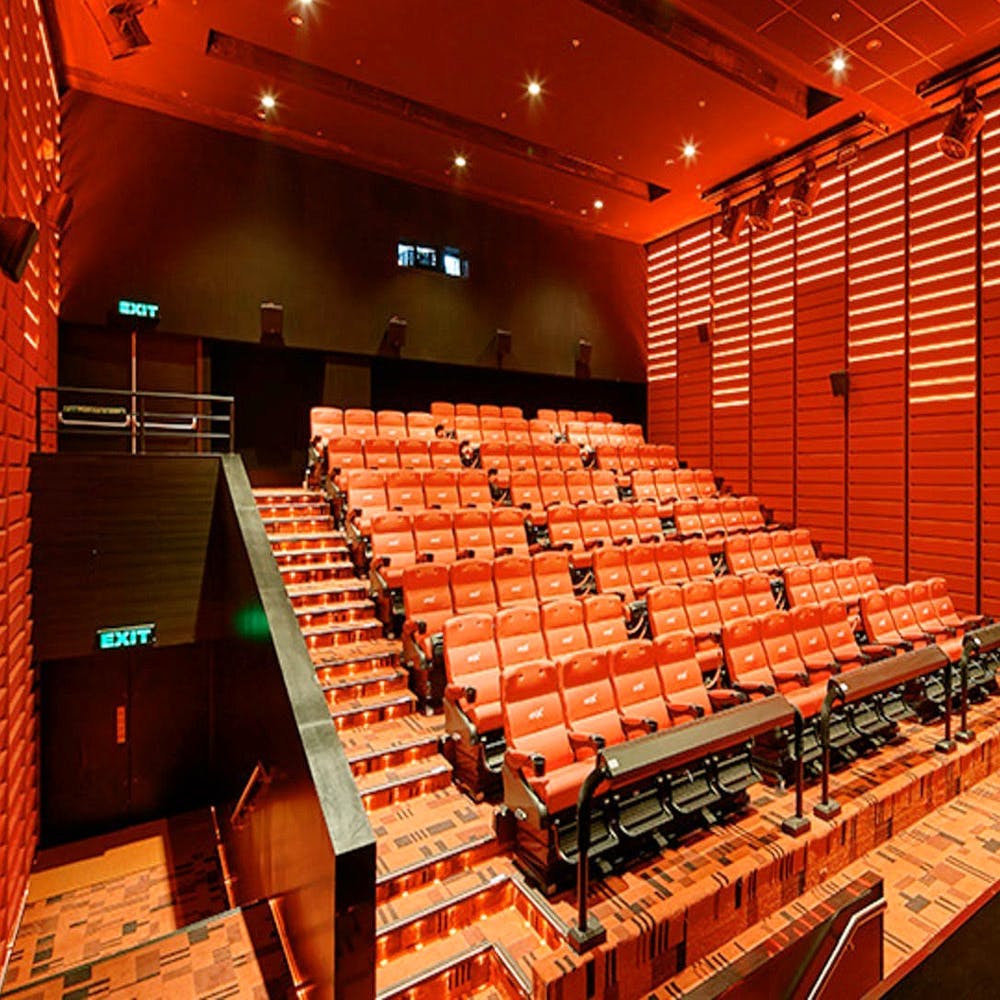 Games, Movies & More: Things To Do Here
In Pacific Mall, and done with shopping? In case you're wondering what to do next, this curated list will help you figure out all the things that you can do while you're here.
Also, if you would want to go back to shopping, we suggest that you check out these apparel stores for women, men, these accessory stores, and these eateries for a quick refuel.
Outdoor KidZone
This outdoor play area is one of the best things that Pacific Mall has to offer. If you want to avoid the hassle of stepping in the mall and go through the crowd (but also want your kid to have fun) then, this outdoor area would be great!

With fun rides and toy stations for kids, your child will have a good time here!
Know that this outdoor zone is up and kicking only during the latter half of the day during weekdays and sometimes throughout the day on weekends (but definitely in the second half during weekends).
BluO Express
Located on the second floor, BluO has an eight-lane bowling alley waiting for you. Apart from this, the place also has video games, kid's rides, arcade games, and a pool table. Also, let us tell you that you can even create your private VIP bowling area for certain occasions.
Hang Out
This space offers a jungle-themed play area and a cafe for kids. Often used for playing and partying, Hang Out also has an indoor play area which is specifically for babies, toddlers, older children, teens, and their parents.
Also, they could even help you host a private party to make that birthday a memorable one.
PVR Premiere
With PVR being one of the largest chains of multiplexes spread across the country; PVR Premiere located in Pacific Mall has the best of services available for you! It offers recliner chairs, any time ticket machines, luxurious interiors, and of course, the best of customer service. You can even enjoy the experience of 4DX here.
Now you know where to head to for your next movie date.
Lock N Load Paintball
If you are looking to have a great time with your buddies, we guess, paintball could be the best option. Located on the third floor, head here for a super colourful time (quite literally). We suggest that you wear comfortable clothing and don't be afraid of the stings.
Looks Salon
After you are done shopping or running after your kids, 'me' time would certainly be the best option to unwind. Located on the third floor, Looks Salon will help you de-stress and re-energise. Try their manicure, pedicure, or simply opt for a head massage!
Kaya Clinic
Have skin or hair issues and wondering where to go? Located on the first floor, Kaya Clinic can help! They currently also have an offer going on, on some of their products so, do stop by for a consultation with one of their dermatologists and pick up products at the best prices.
Aashmeen Munjaal's Star Salon N Academy
Located on the lower ground floor, this salon also offers the best deals and at great prices. If you are heading to a party and need a quick makeover, this could be the best option.
Comments