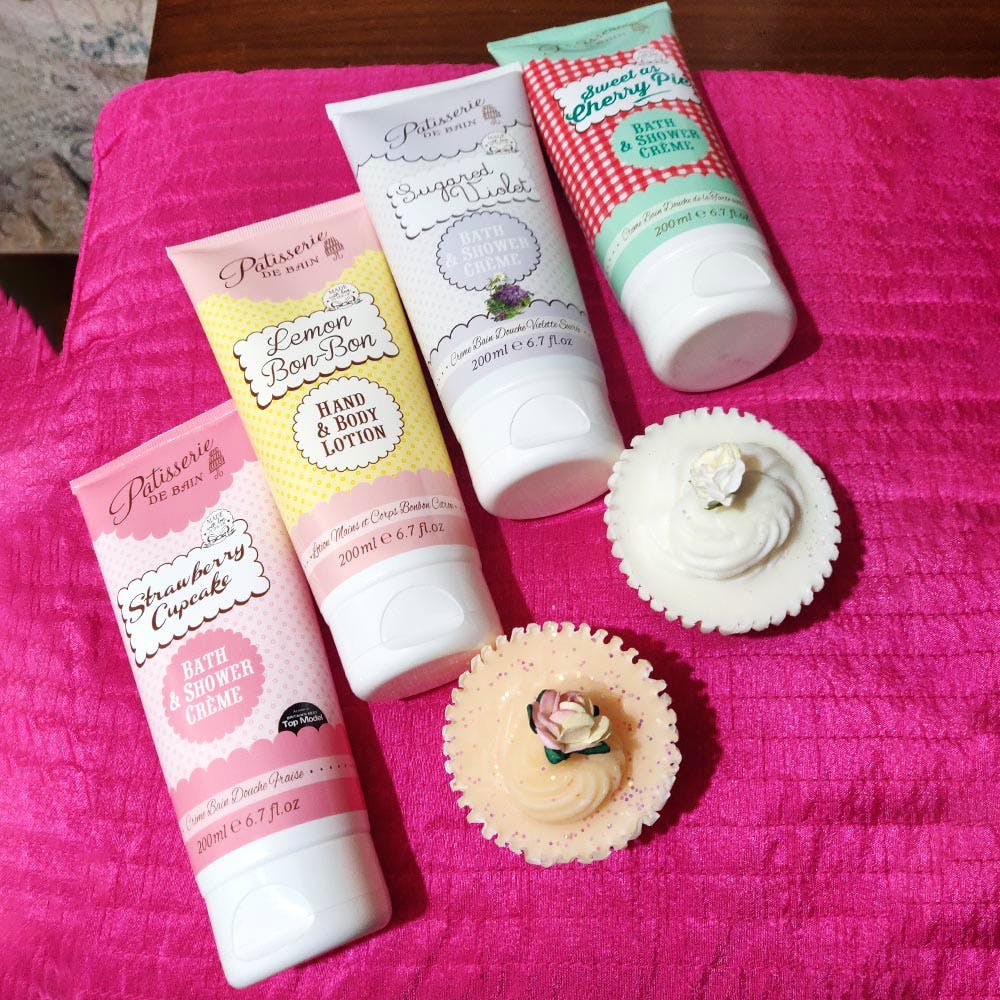 This Brand's Bath & Body Products Smell And Look Like Delicious Desserts!
Shortcut
Patisserie De Bain, a lovely little UK brand available on it's Indian parent brand, Bath It Up, makes the most delectable bath & body goodies—in packaging that's so cute you won't want to toss away the empties!
What Makes It Awesome
That they are veritable a sweet little Insta treat. Not only do their products look absolutely gorgeous, they also smell like the kind of cutesy dessert you'd find in a Parisian patisserie (hence, we reckon, the name). You'll find ranges like Cranberries & Cream, Sweet As Cherry Pie, Orange Crush, Sugared Violet, Lemon Bon Bon, Strawberry Cupcake, Caramel Whip, Coconut Ice, Cherries & Berries, Sugared Rose and more (sorry, I wanted to list most of them out, because the names just make me hungry).
You can choose from shower gels, body mists, cupcake soaps (yes, these legit look like proper cupcakes), hand creams (these start out feeling sticky, but that stickiness goes away in a couple of moments), and much more. If you have a bath tub, you can truly enjoy this brand, because they have bath bombs and fancies galore—shaped like adorable bon bons and cupcakes at that.
What Could Be Better
Honestly, this brand is only for a very specific type of dessert-y bath product loving person—there's not much happening by range of fragrances (floral, musk, etc), so steer clear if you don't love all things candy.
Pro-Tip
The cupcake soaps make for great gifts.
Comments