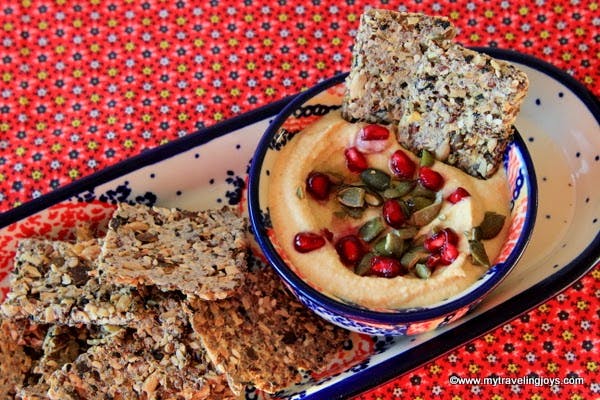 This Brands Delicious & Healthy Seeded Crackers Will Be Your New Favourite Snack
What Is It?
Those sinfully delicious videos on your social feed will really test your determination to stay on a healthy diet, so we say you hit the pause button and check out these awesome snacks from All Heart instead – they're making healthy eating a delicious affair!
For Your Snack Breaks!
All Heart is a health-conscious food brand giving the regular crackers a unique twist. For all those sudden hunger pangs, these crunchy flavoured crackers will be your saviour. They come in 4 flavours such as Berry Seeded crackers, Dark Chocolate Seeded crackers, Chocolate And Sea Salt Seeded Crackers, and White Chocolate Seeded Crackers. All the products are made using natural ingredients and are high in protein. If you are not a fan of sugar, you must know these crackers don't have any sugar or preservatives added. We personally loved the berry and white chocolate one for the exotic ingredients such as cranberry, sunflower seeds, olive oil, and rolled oats. They come in extremely cute packaging and the zip locks make it even more convenient to carry around or store it.
So, We're Saying…
Hunger never comes with a prior notice, so for all those train rides, long working hours & movie marathons, let these delicious crackers be your new snacking partner.
Comments