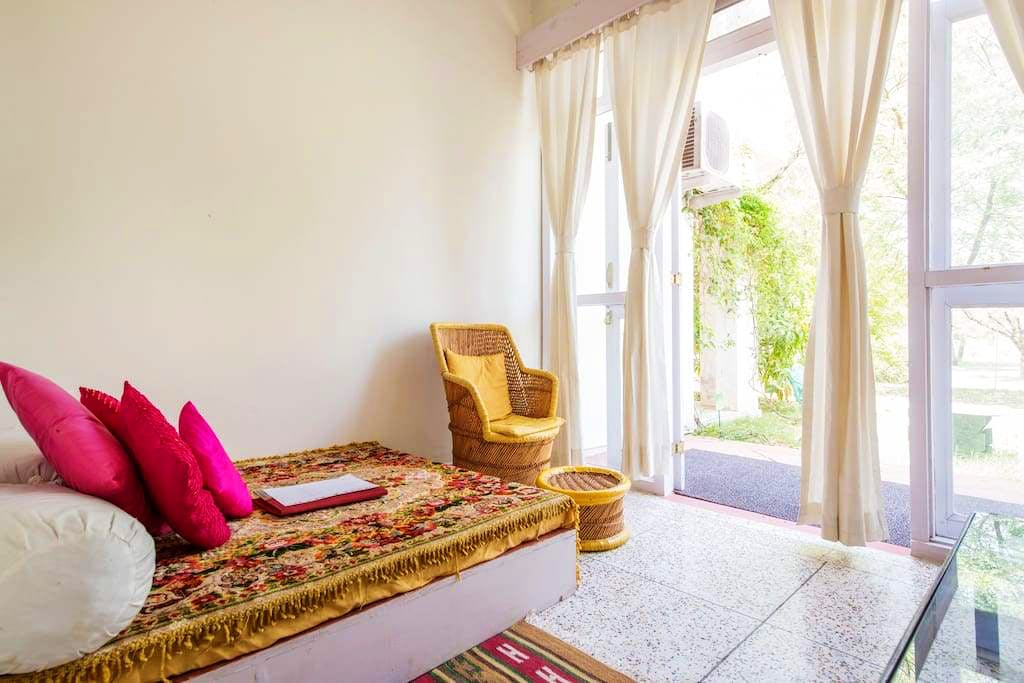 This Luxury Property Will Give You A Glimpse Of The Rural, Unexplored Side Of Jaipur
What Makes It Awesome
Located on the outskirts of the city, this ancestral property (bookable via Airbnb) is managed by Bhanwar, who restored it to the beauty that it is today. Surrounded completely by gardens, there are three rooms beautifully decorated with handcrafted Rajasthani furniture and colonial beds, and each of has an ensuite bathroom, as well as a balcony, sundeck or patio. If you're worried about amenities, they've got them all— including hotel-like WiFi, free breakfast (other meals are available on request), a gym as well as a sauna. If we were you, we wouldn't miss out on the chance to laze around with a warm chai on the pool courtyard, or even spend hours reading in the library. I love that they grow their own veggies and grains, and even the water in the pool is chemical-free and used for irrigation afterwards—so the eco-friendly quotient is taken care of. To make the most of this place, don't forget to sign up for the camel cart ride they offer, which will take you through the rural countryside, village homes and farms; it's an unusual (but cherishable) experience that you won't find anywhere else easily.
What Could Be Better
While the amenities are top-notch, this place is better suited for those who want to get a glimpse of the rural life in the untouched-by-tourists spots .
Comments