The information in this post might be outdated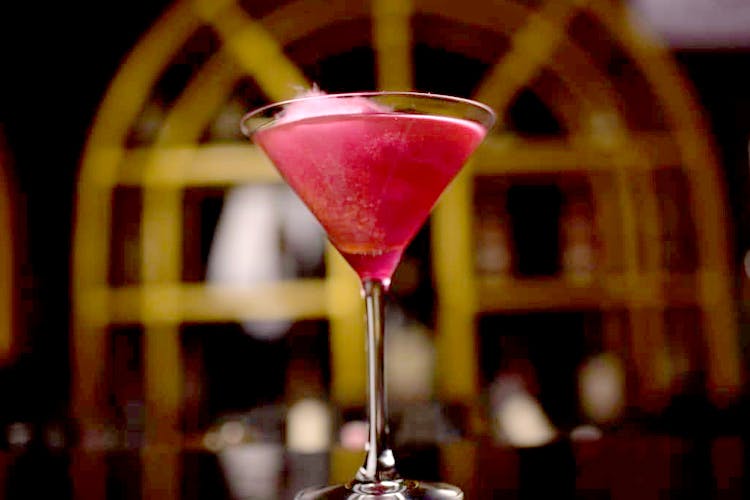 This New Bar's Got Station-Inspired Natural Cocktails, And We Can't Wait To Try 'Em Out!
It's been less than a month since Station Bar opened up in Connaught Place, and it's already become quite the talk of the town. As fabulous as the drinks and food are, it's Signature natural cocktails that caught our eye, and our tongue for, all the right reasons!
All Aboard!
If you love trains as much Sheldon Cooper, then their cocktail menu will bring an instant cheerful gleam to your face. There's an added benefit of course! All these drinks are completely natural. Which means you can make your weekends (and weekdays) a bit more fun minus the guilt. Start off with 'Platform No. 2' and get aboard the 'Rajdhani Express.' You can take a pause with 'Red Signal' but do not miss out on the 'Station.' No, we haven't lost our minds - these are all names of their drinks! They've got all sorts of potent concoctions mixed with rum, whisky, vodka, gin and more!
Any gin lovers? They've got a separate page full of herbs and spices so that you can create your own G&T potion. Mix and match!
We Are Giving It The Green Light
This restaurant is quickly becoming a local separate and bustling with youth and working professionals, especially over the weekends (or even post-office hours). Even though we were quite happy with the cocktails, you can check their bar menu for something old school like a couple of beers, or a few pegs of your favourite scotch on the rocks or a round of shots on a Friday evening. From Bira and JD to Belvedere to Jagermeister - they've got a decent selection of it all!
The food menu might not be as extravagant as their cocktails but is just as delicious. Get loaded on their cheese nachos and let it soak in all the alcohol. The mezze platter is perfect if you're going with a couple of foodies. The flavours of the Dahi Kebabs go well with drinks and the Vada Pav is something you shouldn't miss.
So, We Are Saying...
You need to know the history because it's opened up at the same place where The Vault used be. The delicious natural cocktails and mocktails along with the vibe of the place is a combination that is sure to bring you back. Plus, they've got a happening line-up of events every weekend along with a live VDJ to keep you grooving almost every night.

More Information
Station Bar
Wi-Fi Available

Nearest Metro Station: RAJIV CHOWK
Comments