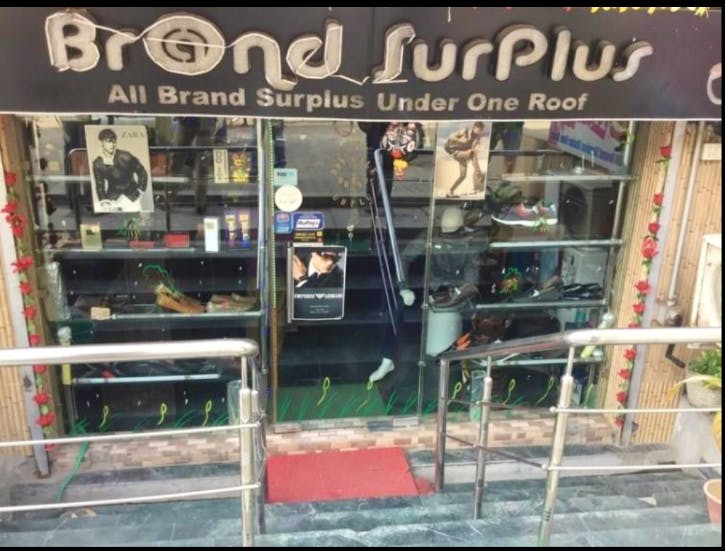 Boys, Are You Looking For Branded Clothes? Brand Surplus In Vaishali Is Where You Need To Be
What Makes It Awesome
Are you one of those people who are obsessed with brands? Well, it's obviously a pressure to keep your Snapchat updated with OOTD and OOTN and everyone wants their outfit to include brands like Zara, Burberry, Superdry, Armani. My brother is a brand freak and I was tired of purchasing so many clothes for him that was too heavy on my wallet. So this small shop in Vaishali is like a hidden treasure for me. They have a great collection of all these luxury brands. The shop is clean and there is a trial room as well. And what more? The prices are really affordable.
What Could Be Better?
To be honest, I really want them to keep clothes for women. That's all that could be better here. The place is quite neat and clean. You can easily locate it in Vaishali sector-3. Their collection is great and they're regularly updated while the prices and the quality are just perfect.
What's My Pro Tip?
It's located in the basement so don't miss it. Just look for the shop and its banner which is easily visible. Also, if you want a particular style or item that you saw in your favourite showroom just let the owner know and he will be happy to arrange the same for you. He also has a WhatsApp group in which he updates their new collection. You can get yourself added by simply asking him.
Anything Else?
My brother has made this a go-to shop for any occasion. They have formal clothes and casuals as well. Be it a party look or something for your daily wear they have everything available here. There are a lot of brands available like Zara, Versace, Gucci, Superdry, Lacoste. One more awesome news for guys out there, they have a collection of wallets, belts and deodorants as well and most of them are from the same luxury brands. To give you an idea of their price range; a t-shirt from Zara would cost you around INR 500 to INR 600, a party wear shirt from Gant would cost you around INR 1100. So just go and try it out and save some money while flaunting those brands!
Comments