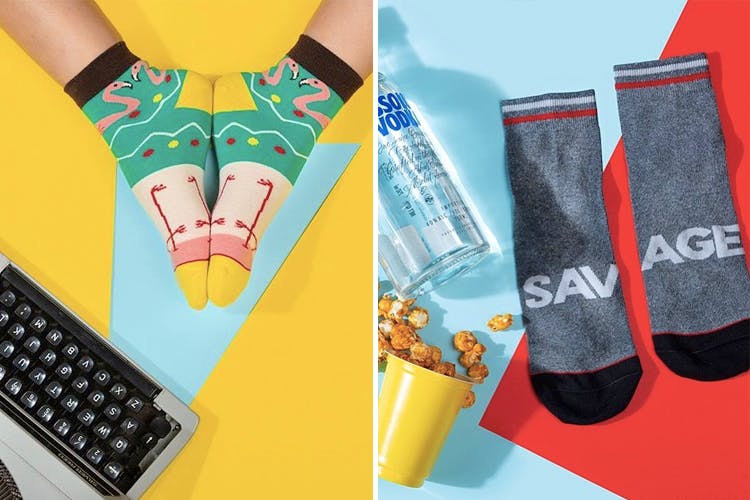 This Socks Brand Makes The Happiest Pairs With Flamingos, Donuts & More
Shortcut
Soxytoes is a company dedicated to making cool socks for people of all ages and temperaments. They hope to yank the boring out of your socks' drawer and replace it with Netflix, TGIF, geek and pizza (among others) designs to pick from. Oh, and they deliver home.
Great For
Comfy socks both formal and fun and in different lengths and patterns. They also have a subscription box if you (or bae) loves surprises.
What Makes It Awesome
The fact that they only do socks in a myriad of interesting patterns is a fun concept to begin with. While browsing through their collection, we found the perfect pairs for our nerdy, geeky pals along with those who've sworn eternal love to food (we dig the ones with mac and cheese, crazy bananas and pizza slices). If your wardrobe is a sea of serious office clothes or boring neutrals, Soxytoes can help bring a bit of colour in. Try their geometric designs in pop colours. They also have team bride and team groom socks that can work as cool props for a photo shoot.
What Could Be Better
We'd have loved ourselves more variety with characters from comics, books or TV shows.
Pro-Tip
You can choose to sockscribe to their box that can send you assorted pairs based on the length and style preference you choose. We think this idea of a monthly box is rather cute (it costs INR 999 for a 3-pair subscription for 3 months).
Comments