This Unique Box Of Goodies Is Every Stationery Lover's Dream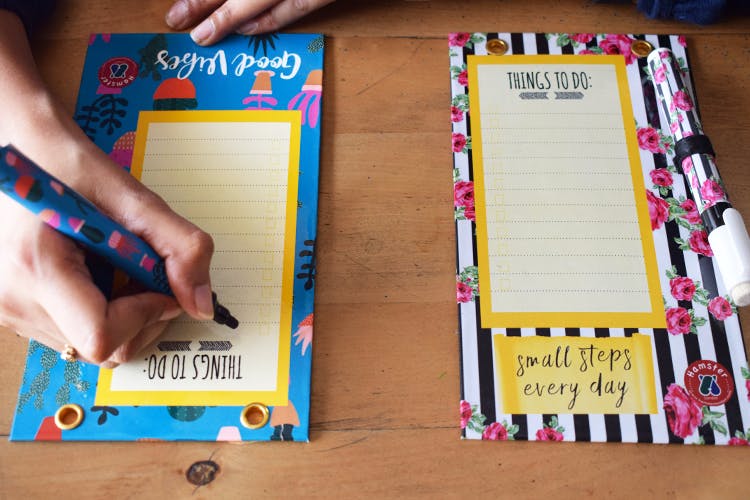 Stationery addicts, you know there's no such thing as too much stationery. Hamster London, a luxury brand that's doing colourful, quirky products that are useful for everyone. They've put together a unique stationery box that's got a fun mix of goodies to make everyday awesome for you. You'll find all their products useful and it also makes for a great gift for someone who loves stationery. Here's all that you'll get for INR 999...
Magnetic White Board
This white board is so handy to keep in your room or office to scribble reminders or notes. It's also magnetic so you can pin up pictures or anything else you want.
Delicious Dot Diary
With pages in five different colours, this diary is perfect for you to pen down your thoughts or to sketch in. They're all blank so you can use it for pretty much anything.
Silicon Pouch
Stationery all over the place. Carry everything in this silicon pouch, it's cute, holds everything together and the best part is, the material doesn't let it get dirty. So it stays smudge and stain-free.
Shaky Shaky Lead Pencil
This lead pencilI is soft, has a latex-free grip and a twist-up eraser. It can store up to four leads at one time and requires a refill when they're used up.
Fridge Magnet Set
You get a pack of nine small magnets for your fridge (or your new magnetic board). Use them to pin up pictures, cards or anything else on your fridge.
Comments