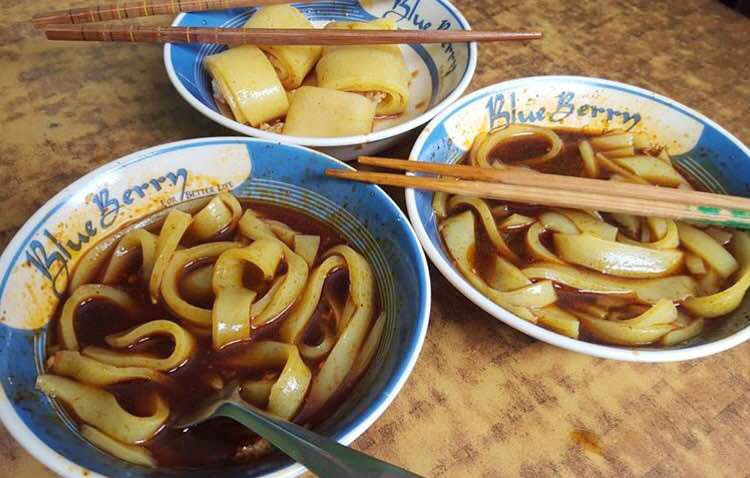 Tibetan Street Food, Anyone? Laphing Soup All The Way For INR 30
What Makes It Awesome
While all of us flock to MKT for momos, tigmo or shabalay, very few of us have tried this mouth-watering, Tibetan street food called Laphing. Laphing is a spicy cold jelly noodle dish served dry or with soy sauce. If you're short on cash, need to grab a quick bite and absolutely love chilli, this light and refreshing dish will be your saving grace.
What Could Be Better?
There are barely any seats near the stall. Hate to stand and eat my bowl of goodness.
What's My Pro Tip?
Carry a bottle of water as the dish is super spicy.
Anything Else?
The tiny stall near the Buddhist temple in MKT is the best place to find a bowl of this succulent noodle dish for just INR 30.