The information in this post might be outdated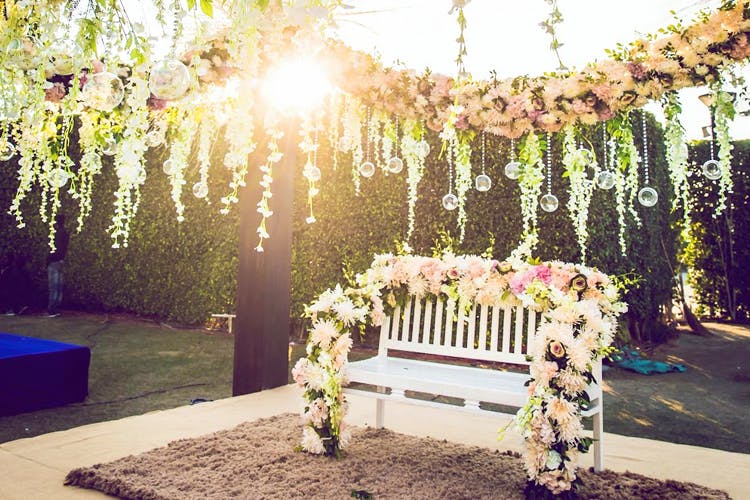 #TieTheKnotInStyle: This Pop- Up Will Put An End To All Your Wedding Woes
What Is It?
Tying the knot in 2019? Well, you're just in luck because Four Points By Sheraton and Wedding Wire India understand everything that comes with planning a wedding. We're sure you won't disagree with us when we say Indian weddings are nothing less than a 3-4 day festival, and living up to the mark is a must. Mandap Pop-Up 3.0 presented by Four Points by Sheraton Powered By WeddingWire is bringing together one of the finest decorators of the country together (all under one roof). Best part? Gorge on yummy food, drinks while you shake a leg on the live music and make some of the biggest decisions of the century.
Who Is It For?
All the engaged couples, brides and grooms-to-be out there who have dreamt of making their wedding a luxury affair or a minimalistic one with a touch of class, make your mandap and wedding decor talk of the town with this pop-up.
What Can I Expect?
Do you like to have a taste of luxury in everything that you indulge in? We say, think life sized mandaps that brighten up your wedding dream; every ounce of it drips luxe and festive selections. That's not all, there will be music, lights, food & drinks and a lot of wedding planning (shaadi paradise FTW!). To say the least, this pop up will be essential for everything that goes behind all kinds of Indian weddings (big or small) and will bring together vendors that will have quick solutions to what every couple wishes for in their wedding!
Anything Else?
If you think that you're a jodi that's made in heaven, then this pop up will ease the stress of making your wedding dreams come true! What are you waiting for? Bookmark this and head to this pop-up with your fam and better half to make majestic choices for your wedding.
Comments