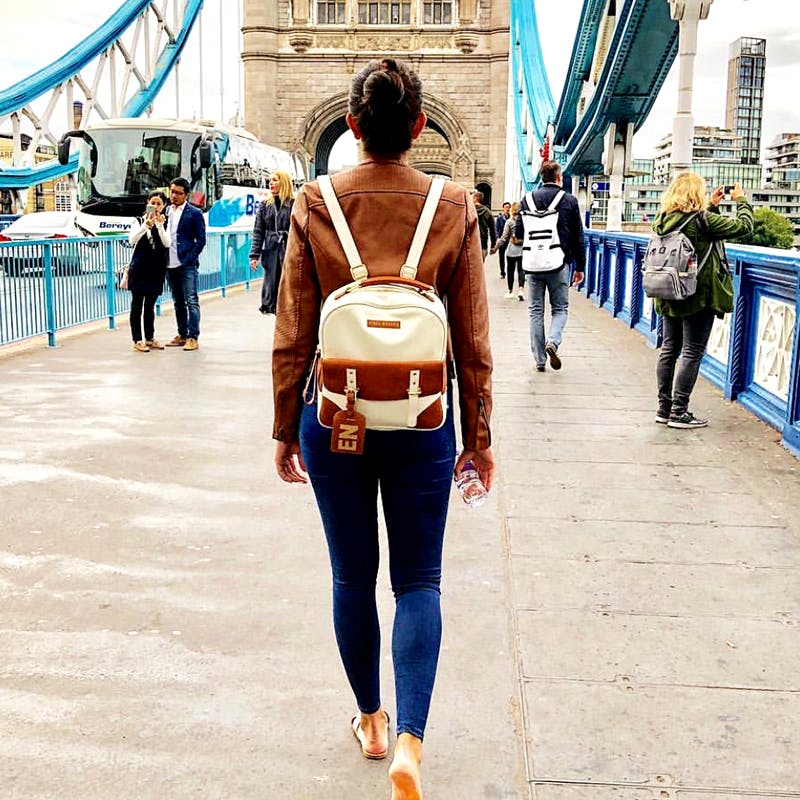 From Captain America To Wonder Woman In Your Life, You'll Want To Gift 'Em This Brand's Bags!
Shortcut
Today's millennials find most of their inspiration from pop culture – whether it's the usage of famous dialogues in their daily conversations or the clothes they wear. It's really not difficult to spot someone wearing a t-shirt with a famous one-liner or carrying a bag with superhero insignia on it. So if you are one of those who relates to pop culture more than anything else, Tiger Marrón has bags that are made for the superhero you know.
Batman
Do you have a friend who has all the traits that Batman has – suave, aloof and really meticulous? IF YOU DO, then you must check out Tiger Marrón's 'The C.E.Oh' laptop bag. The bag is handcrafted with vegetable tanned and weaved leather and is oh-so-stylish. The fact that the bag can be customized according to your laptop size makes it even more tempting.
Wonder Woman
Wonder Woman has many personas, she is an Amazonian princess, a World War nurse, and an antique collector. Just like her, if you know someone who has aced the art of winging it whatever life has thrown at them, then Tiger Marrón's 'Just Wing It' clutch is for them. Handcrafted in embossed softy leather, the clutch makes for an ideal gift for the Wonder Woman in your life.
Captain America
Have a friend who is Captain America-esque – good boy, takes charge, scolds you if you swear, and ALWAYS has your back? You know who are we talking about! Reward their nobility and idealism with Tiger Marrón's 'The Old School' briefcase. The executive briefcase is made of natural dry milled and vegetable tanned leather, and comes with a lock and key closure, giving you that additional security.
Iron Man
Just like Iron Man, if you have a friend who is a total baller then it's time you made their day with Tiger Marrón's 'Baller Shot Collar' backpack. Crafted in natural dry milled leather and tweed, the backpack will make a dapper addition to your friend's collection. OH! And did we tell you the backpack comes suited?
The Millennial
This one's for you! You, the Millennial, are a superhero yourself. You work hard, you work smart. You know about what is happening in your world and in your favourite character's too. So why not reward yourself with Tiger Marrón's 'The Millennial' laptop bag? Made with natural dry milled leather, the bag comes tailored with loads of style and adaptability, just like today's millennial.
So We're Saying…
Tiger Marrón, through its bags, celebrates individuals who are unique, stylish and constantly evolving with time. The bags are handcrafted and completely customisable according to your needs. You can also add your own touch to the bag by adding your initials on it. So go ahead and don't just buy a Tiger Marrón, own it!
Comments