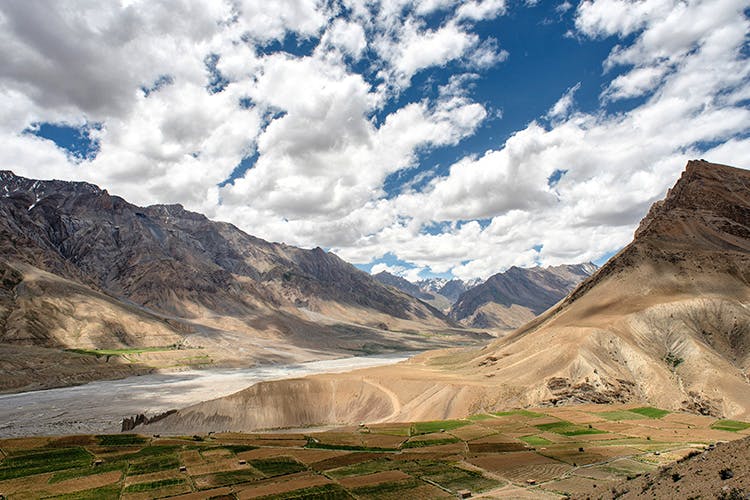 Spiti On Your Bucket List? These Travel Services Will Help You Out
"A place where the Gods live" (Rudyard Kipling's words, not ours), Spiti Valley is a Himachali district with stunning, snow-clad mountains and a rough terrain. If it's the one place you've always wanted to go to, we've got a list of awesome travel services that'll help you plan out your trip.

Spiti Holiday Adventure
Recommended For: Being a service that's purely dedicated to Spiti. From fixed departures, treks to road trips, you'll find ample options for the kind of trip you wish to make. They're also open to customisations.

Trekatribe
Recommended For: Customising and even budget-tailoring itineraries. They've got two moderate level treks-one to Chandertal Lake, and one to Neelkanth Mahadev lake.

Wander Womania
Recommended For: Women-only trekking tours. Their tour will cover Manali, Rohtang Pass, Kunzum pass and Chandertal Lake, and includes overnight stay in camps. The tour is around 4 days long—no need to put aside an entire week for this one.

Roadtripper
Recommended For: Anyone planning a road trip. They'll help in arranging a car for you, design your itinerary and will get your logistics and bookings sorted as well.

Green Dot Expeditions
Recommended For: Touring in an overland truck. Also, they've got no rigid itineraries, so there's no hurry to check out a place in a limited time frame. Photographers, bookmark them as they know the best places for photo ops and don't mind stopping if you want to take your time to shoot.

Wanderers
Recommended For: Spiti road trips in fully-equipped caravans. They'll arrange your stay in both hotels as well as camps. Also, they have no fixed itineraries—except the destination, they keep everything else flexible.

Comments