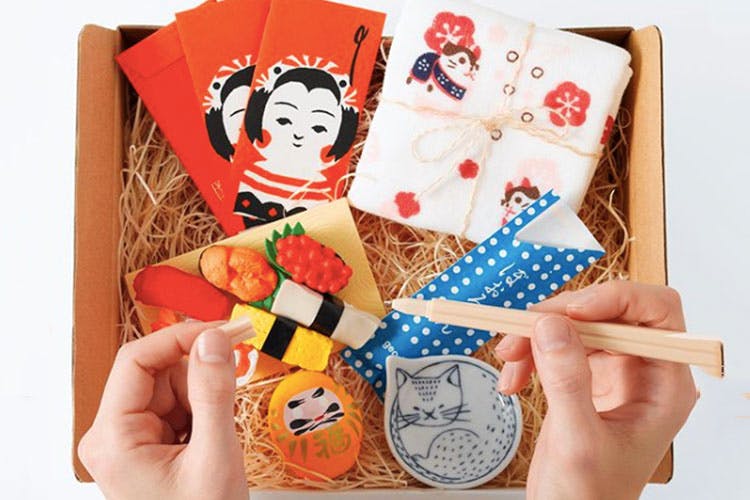 We Found 10 Subscription Boxes For Monthly Treats
We love subscription boxes because of the surprise element and all the useful and adorable things that come along with it. Have you signed up for this one yet?
My Envy Box
Providing you the best of beauty in a box, My Envy Box curates trial-sized beauty products from international luxury brands and curated jewellery from designer labels. This is to give you a sneak peak into the products that you can splurge on later. So fashion junkies, here's where you score.
Price: INR 850 onwards for the beauty box and INR 2,450 for the jewellery box (monthly)
Fab Bag
Log in every month and see what the Fab Bag team has curated for you. An amazing gifting option, the bag generally has a selection of grooming and lifestyle products; mostly fragrances, lipsticks and oils.
Price: INR 416 per month onwards (for annual plan).
Sugarbox
Fashion, beauty, gourmet, and lifestyle all come together in the Sugarbox, whose in-house stylists handpick products for you. They have limited edition boxes too (priced differently though), like the PepperBox, which has men's essentials; the Bridesmaids' box or the Fearless women's hamper.
Price: INR 1,199 per month onwards (for annual plan).
Bakebox
If you're a dessert person (read: not a monster) this is for you. Discover a fresh Bake Box at the beginning of every month, full of baked goodies that your tastebuds will thank you for. They also do festival-special boxes, so stay tuned.
Price: INR 1,000 onwards.
Being Juliet
This is our favourite of the lot. A special PMS and period pampering box, Being Juliet delivers its goodies exactly five days before your period, giving you ample love and comforting. You can choose upto 20 sanitary requirements, and put in your period deets to receive a box full of pain comforters and 'thoughtful gifts'. Guys, this is also a great gifting option for that special lady in your life. They have two types of boxes- 'Being Juliet' (the premium box that comes with comforters and thoughtful gifts) and 'Being Jane' (the necessity box that comes with sanitation essentials).
Price: INR 899 onwards (for 'Being Juliet') and INR 499 onwards (for 'Being Jane')
Geek Crate
The Geek Crate is one of the two geek subscription boxes in the country. Each box comes with five products, one of which will always be a cool, themed tee (Black Panther, Thanos, Counter Strike and the like) and also includes four other goodies which could be a bottle, miniature figurines, key chains, mystery posters, you just have to see what's in store for you.
Price: INR 1,499 per month.
The Queen Bee
The Queen Bee was started in order to provide women with healthy, delicious snacks to kick their PMS blues. Their snacks are made with natural, gluten-free ingredients. With a set of eight natural, low calorie 'PMS Balls', made from a blend of herbs and seeds and enriched with vitamins. They come in different flavours like, choco-coconut, choco-nut, classic coconut, classic walnut and more. They come with a small bottle of forest honey and green tea, all natural and healthy.
Price: INR 300 per month.
Obachan
Love everything about Japan? Obachan is a monthly Japanese subscription box with a bunch of goodies from the country. This includes cute bowties, chopsticks, pen brushes, local candy, fabric (if you get lucky you could get some towels in your box too), cute stationery like sushi erasers, you'll just have to see what you get in yours.
Price: INR 1,500 for one box.
The Big Book Box
If you're a bibliophile who doesn't like to confirm to a specific style of writing or genre, you'll love this book subscription service. The Big Book Box sends not only a collection of books across best-sellers, classics, and books that deserve more credit, but also merchandise and goodies such as scented candles and t-shirts with cool quotes (if you're lucky, you might also get tshirts with the Hogwarts sigil on them). They have a lot of subscription packs, ranging from one book per month to six (!!!).
Price: INR 333 per month onwards.
FUBU
FUBU curates pop-up, short story books for kids across ages one to six. You can specify the age bracket your toddler falls in, and the number of months you'd like to subscribe to their service. With each box, you also get gifts for your kid such as markers, colours, educational toys, and more.
Price: 765 per month onwards
Comments