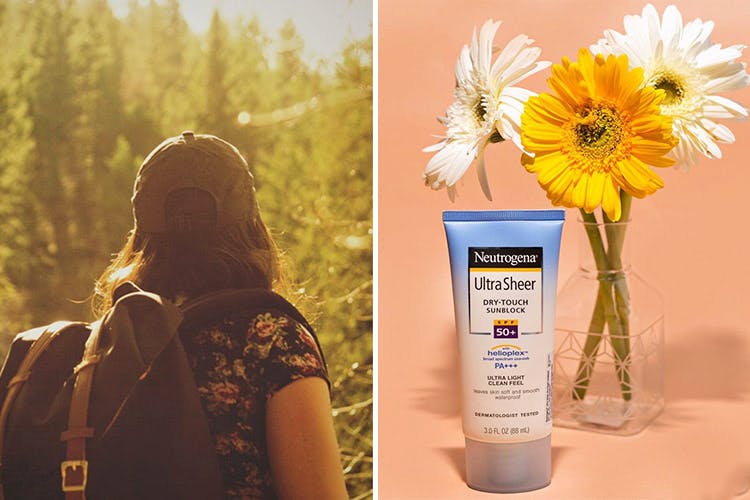 Holidaying Soon? Here's The Ultimate Travel Kit For Every Skin Type
It's officially time for a summer holiday, but all that traipsing around the globe can wreak some serious havoc on your skin. Sure, vacays are the perfect time to let your diet slip a bit, but do not neglect your skincare. Instead of lugging around a bagful of skincare products, we've shortlisted the four things every skin type needs. These products cover the four, basic skincare steps: cleansing, toning, moisturising and masking.
Dry Skin Kit
With dry skin, your main concerns are flakiness, redness, dullness and dryness. Start your regime with a gentle cleanser like Lotus Herbals Whiteglow Oatmeal & Yogurt Skin Whitening Scrub that gently removes dirt, impurities, whiteheads and blackheads, leaving your skin brighter and healthier with a soft glow.
Next, use an alcohol-free toner like Kaya Purifying Toner, so that your skin is ready to receive lots of hydration from your moisturiser.
Then, slather on some moisture-rich Lakme Absolute Perfect Radiance Skin Lightening Day Crème, infused with precious micro-crystals and skin-lightening vitamins.
Finally, don't forget a crucial last step for dry skin – a sheet mask. We love Innisfree Skin Clinic Mask – Hyaluronic Acid that relieves dryness, leaving your skin feeling completely nourished.
Combination Kit
Dry or normal on the cheeks and oily in the T zone, combination skin is one of the most common skin types, and requires special care in order for you to maintain perfect moisture balance across your face.
Start with a gentle (but effective) cleanser like Neutrogena Deep Clean Foaming Cleanser that deep cleans pores and mattifies the oily areas without over-drying your skin.
Follow up with the alcohol-free Lakme Absolute Pore Fix Toner that also mattifies without over-drying. Next, use the oil-free Neutrogena UltraSheer Dry Touch Sunblock SPF 50+ that works brilliantly for all skin types.
Finally, keep some Kara Deep Pore Cleansing Wipes handy to ward off shine attacks. The Avocado and Jojoba extract in them will unclog your pores and detoxify your skin on the go.
This recommendation was first posted on Nykaa. 
Comments