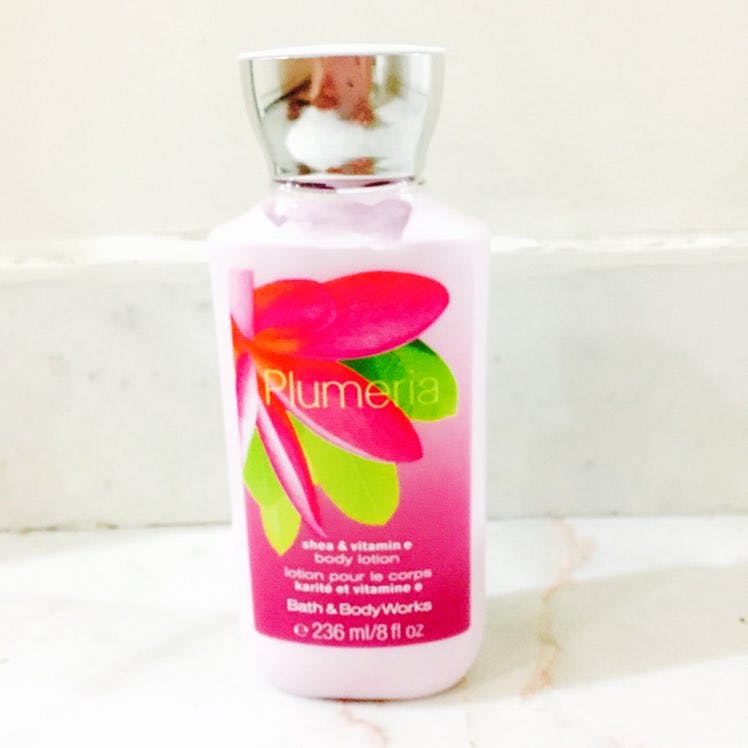 Refresh & Soften Your Skin With Bath And Body Works' Lotion
What Makes It Awesome
I've been using Plumeria's Shea Butter and Vitamin-E body lotion from Bath & Body Works for quite a while now. It is smooth and non-greasy, and unlike other body lotions it gets absorbed quickly. The lotion also has a refreshing jasmine fragrance. The best part is that the fragrance doesn't vanish soon; it stays on for a good two-three hours.
What's My Pro Tip?
It is easily available on Amazon, where the product retails for INR 1700.
Anything Else?
The texture of this body lotion is a little thick compared to others, and it's not as runny as most other lotions I've used before. Plus, this makes it easy to apply. If you love the fragrance as much as I do, you can also opt for the Plumeria Body Mist and Body Wash.
Also On Bath & Body Works
Comments