Vadapav Junction Has Some Delish Vada Pavs On Order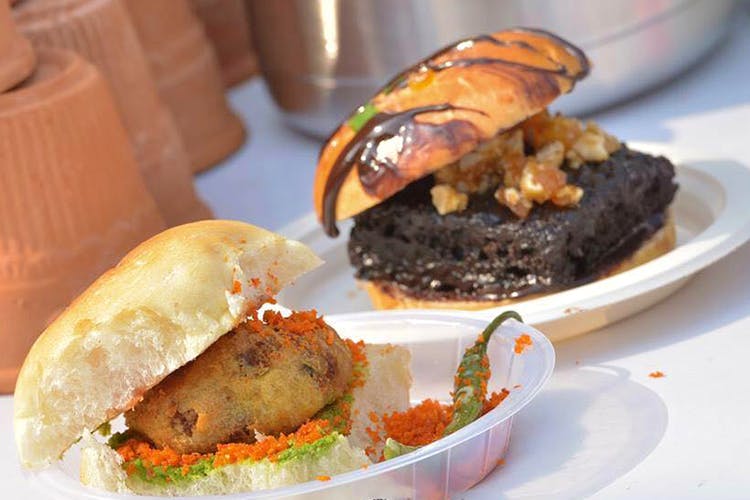 Ten Second Takeaway
If you live in south Delhi and are craving yum vada pav then Vadapav Junction is the place to try. It's an online delivery place which has the most amazing variety of vada pav one can only imagine.
Their omelette vada pav, garlic, masala and cheese vada pav as well as dabelis are not to be missed.
So many options! Straight from masala to maggi to chocolate vada pav – they have an amazing range. What made me like it so much was the freshness in the pav and the richness in the flavour of every vada pav.
They also serve Tang and cold coffee so you can order your favourite and go for it!
Price: INR 200 for two
#LBBTip
Since there are so many varieties on offer, start with the omelette and cheese vada pav.
Comments