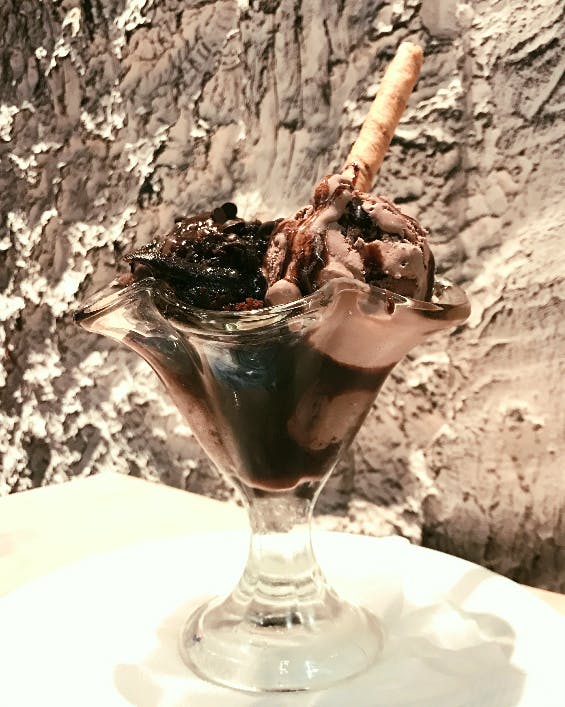 Vegetarian And Around Venky College? Dig In To Pizza & Chocolate Here
What Makes It Awesome
The Chipotle Hexizza (with Bell Peppers x Infinity) and Death by Chocolate were winners for me. The pizza (read 'hexizza') was super light, with a thin crust, and loaded with veggies. The heavy side of my dinner was courtesy their dessert - I truly did die and went straight to dessert heaven thanks to their Death by Chocolate. The ambience, lighting and overall cleanliness of the place were an added bonus for me!
What Could Be Better?
The Arizona Cheese Chicago Fries were a bit of a disappointment. A Suggestion- I'd urge you to try the Garlic Parm Chicago Fries. I really, truly wanted to, but my table was already full with a gazillion other things.
What's My Pro Tip?
- Go empty stomach and the food options won't leave you disappointed! - Parking is a mess at Satya Niketan, so walk, run, crawl or public transport it.
More Information
Cafeteria & Co.
Nearest Metro Station: Durgabai Deshmukh South Campus
Comments