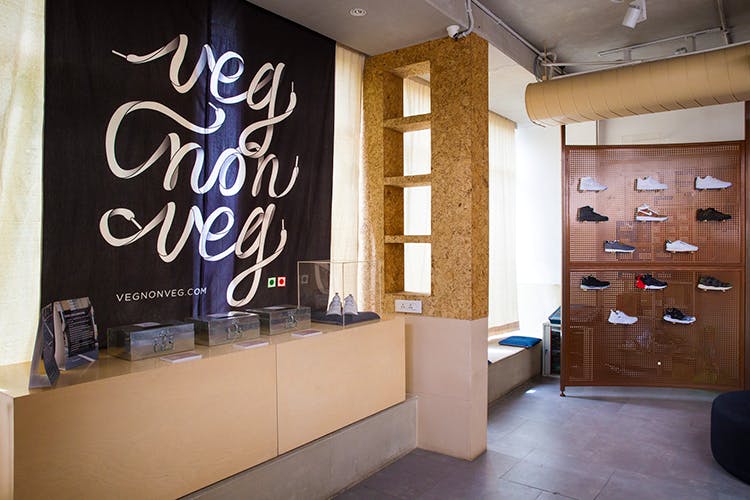 Nearest Metro Station:

GREEN PARK
Sneak(er) Peek: VegNonVeg Has Launched A New Store In Safdarjung!
If you're anything like us, and have a special place in your hearts for cool sneakers, you're probably in love with the collection that the shoe brand VegNonVeg brings to India. To add to their (much needed) awesomeness, they just opened a new store in Safdarjung, too.
The store launch collided with the launch of their limited edition shoes 'Masala Box' that they dropped in collaboration with FILA. The store is quite big and the collection ranges from brands like Vans (stuff that you won't find in their flagship stores in India) to limited edition Adidas, Nike, FILA, and so much more. If you're someone who is a sneakerhead and wouldn't mind shelling extra cash for the cool, limited edition kicks, you should definitely check out this store. We're still saving up to get there though.
Here at LBB we have mixed feelings about the 'Masala Box' (although, I personally am totally crushing on them), but we'll let you head to the store and decide for yourself.
Comments
Nearest Metro Station:

GREEN PARK