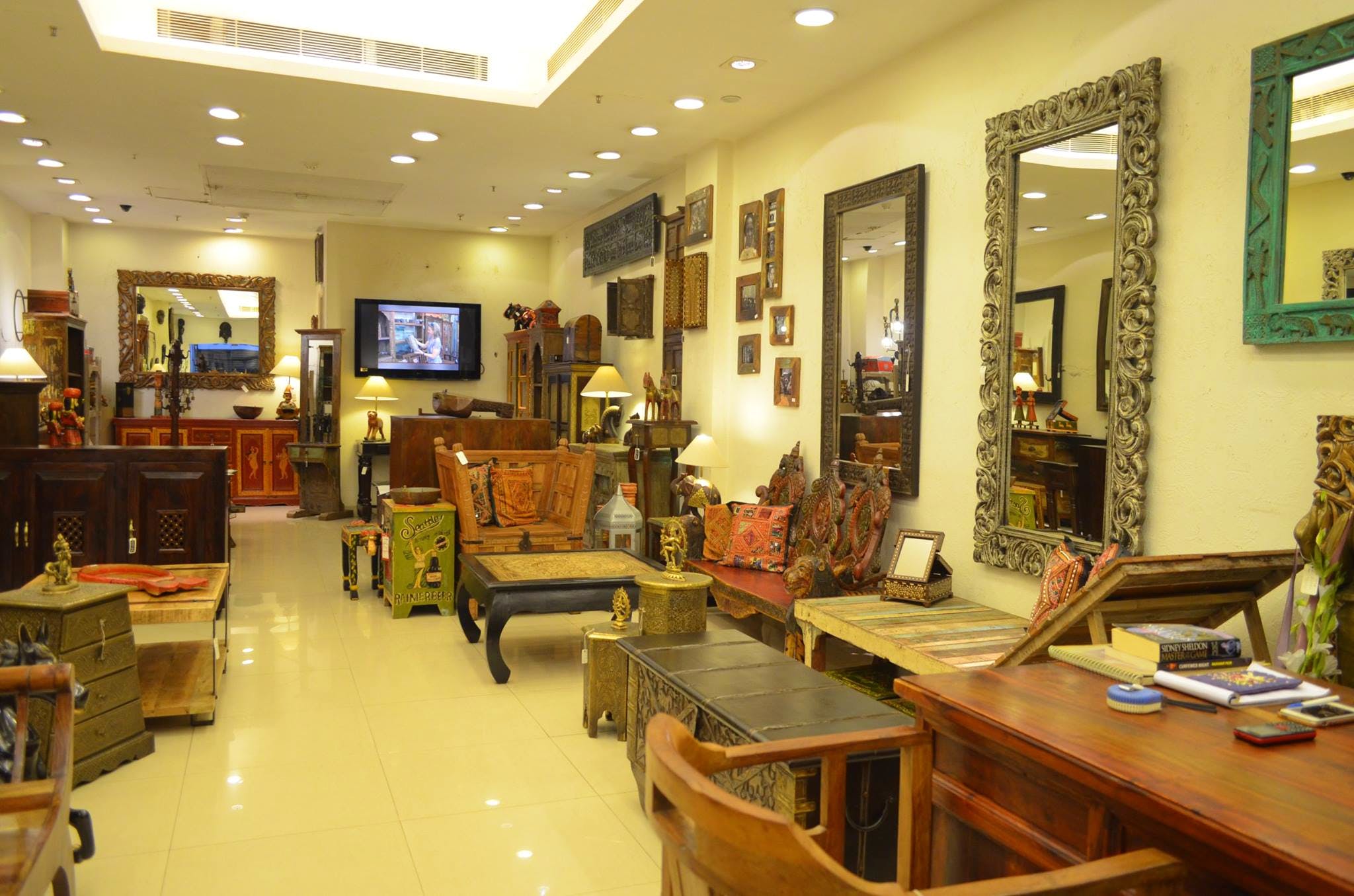 10 Vintage Decor Stores That Should Be On Your Radar
If revamping your home has been in your bucket list for quite some time, it's the moment when you finally tick it off. Check out these 10 awesome stores for cool vintage pieces that are just waiting for you.
Old Channel Craft
Located in Defence Colony, this store is perfect if you want your décor dreams to come true. In case, you are looking at decorating your place with european pieces, this store has got tons of them. Besides that, it's also great if you are looking to buy antique table clocks, carpets, or statues. Stock up right now!

Indian Arts Palace
Situated in Connaught Place, this store was established in the late 1800s and since then, they have been collecting and picking up unique home décor pieces that speak for themselves. You can find fine marble figures that are made with white makrana marble and also antique miniature paintings.

Country Collection
Situated in Hauz Khas, this store restores ancient furniture and gets it from places like Tibet, Portugal, Gujarat, etc. While some of their furniture is quite expensive, we feel that at the end of the day, it's all worth it because in return you get stuff that is not just pretty but vintage (and probably rare).

Carpet Cellar
Your trip to the city to look for appealing vintage pieces would be incomplete if you do not visit this store. Very well known for its antique carpets, some of their pieces are sourced from countries such as Turkey, China, Egypt, Mongolia. You will find your perfect piece here, however, they also do customisations.

Delhi Furniture House
With pieces that promise to stand out as soon as you place them in your house; this place has loads to offer. We do not wish to restrict you here into buying something specific but, their center tables and wall mirrors are eye-catching. We say, just get going!

Vintage Crafts
Situated in Chawri Bazar, this store will fulfill all your home decor needs. Right from gramophones, binoculars, to compasses and a lot more; you need to visit this 30 year old shop.
While this store mostly sells vintage-looking decor, they do have a few actual, antique pieces too.
Mughal Arts
If you are looking at investing in a vintage piece, you definitely need to head over to this store. Situated on the main lane, in front of Jama Masjid, Mughal Arts keeps old charms, some of which are 4,000 years old. And yes, everything is pretty antique here but is still functional.
Sharma Farms
Offering a wide range of furniture and antique pieces, this place is a must-visit. You'll find pieces here right from Mughal and British Raj too. Also, the prices start at INR 500 so, visit right away!
Karigari
This store is not just famous because of the antiques it has but it's pretty well-known when it comes to customising stuff. You only need to give them four weeks' time and they'll help you out with what you have in mind.
Comments