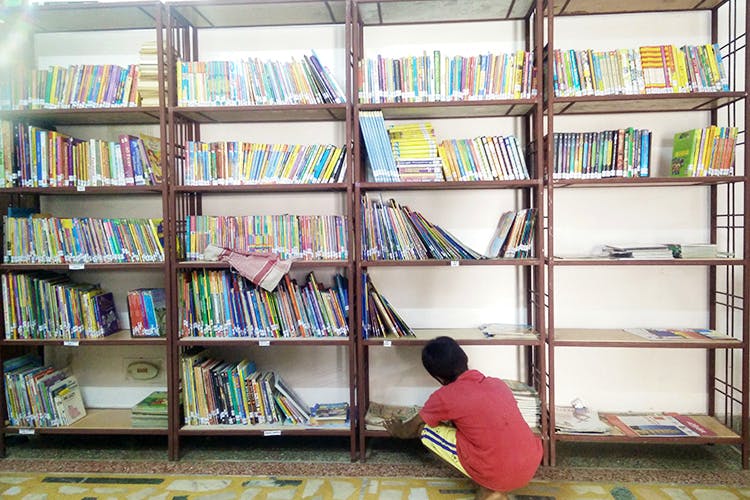 Volunteer At The Community Library Project In Gurgaon & Spread The Joy Of Reading
Shortcut
The Community Library Project has opened a small but well-stocked library in Gurgaon. They also host regular reading sessions for young kids to encourage them to read and think critically.
Don't Be Shelf-ish
Having started with the NGO Deepalaya's School Reading and Library Project, The Community Library Project aims to encourage reading among children, as well as the habit of questioning what they read. Membership to this library is free and open to everyone. The library has novels in English, Hindi, Bengali and Urdu. There's also a separate section for kids' books.
This library in Sikandarpur is housed with a social-impact organisation called Agrasar which helps educate unprivileged children through community-based centres. They also do skill training for women by offering them material and equipment for basic stitching. The Community Reading Project organises read-aloud sessions where volunteers animatedly read out stories, ask questions, make observations, and encourage the students to do the same.
'Book' A Spot
The library needs volunteers who will spend time with the kids, care for the books, help organise events and other things. Their motto is 'Pyaar Se' whether it is dealing with children or the books. The terms of each volunteer's assignment are very flexible and the women currently setting up the library are more than accommodating.
We highly recommend that you speak to them and carve out a little time each week, or each month, to help out. They also welcome donation of books (in good condition) of any genre and for any age group.
So We're Saying...
Call Shubha at 9810055620 or Ritika at 9871193204 to volunteer. You can also check them out on Facebook.
Comments