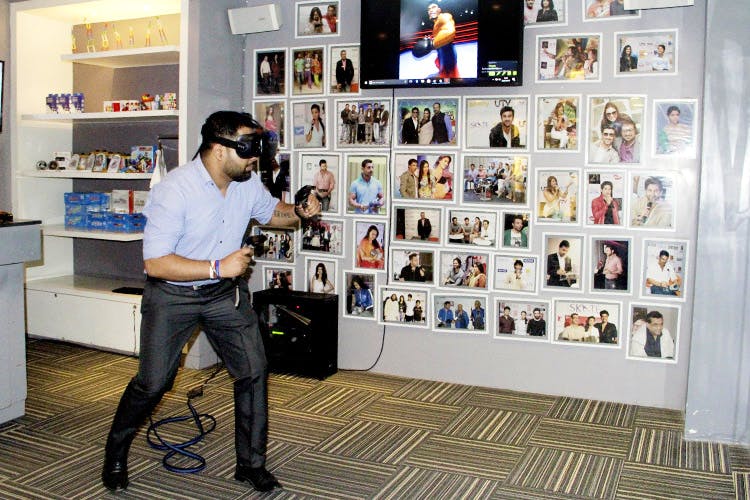 Here VR: iSkate Has Just Launched A Virtual Reality Experience Zone
What Is It?
iSKATE, India's first natural ice skating rink and café is upping the adventure quotient with the launch of iVR, their Virtual Reality Experience zone. Already a skater's paradise, this entertainment zone now brings you the future of gaming through their virtual reality offerings.
Who Is It For?
Adventure enthusiasts who want the thrill of the chase and enjoy high-speed adrenaline action, minus the potential hazards associated with it! You can choose from various edge-of-the-seat mini games and indulge in the some near-as-good-as-the-real thing simulations.
Why Should I Go For It?
An exhilarating experience, iVR makes movement in virtual reality more exciting than you could ever have imagined. So, get ready to dodge bullets, sidestep attacks and catch guns in mid-air here! And when real life can often be so dull and boring, why not step into an alternate reality that promises to certainly be more thrilling.
Anything Else?
Added on a monthly basis, the VR games here have interactive and experiential content. A few games include TiltBrush, Arizona, Sunshine, Star Trek, Batman Gotham, FunHouse, Everest VR etc.
More Information
iSkate
Nearest Metro Station: Micromax Moulsari Avenue Rapid
Comments