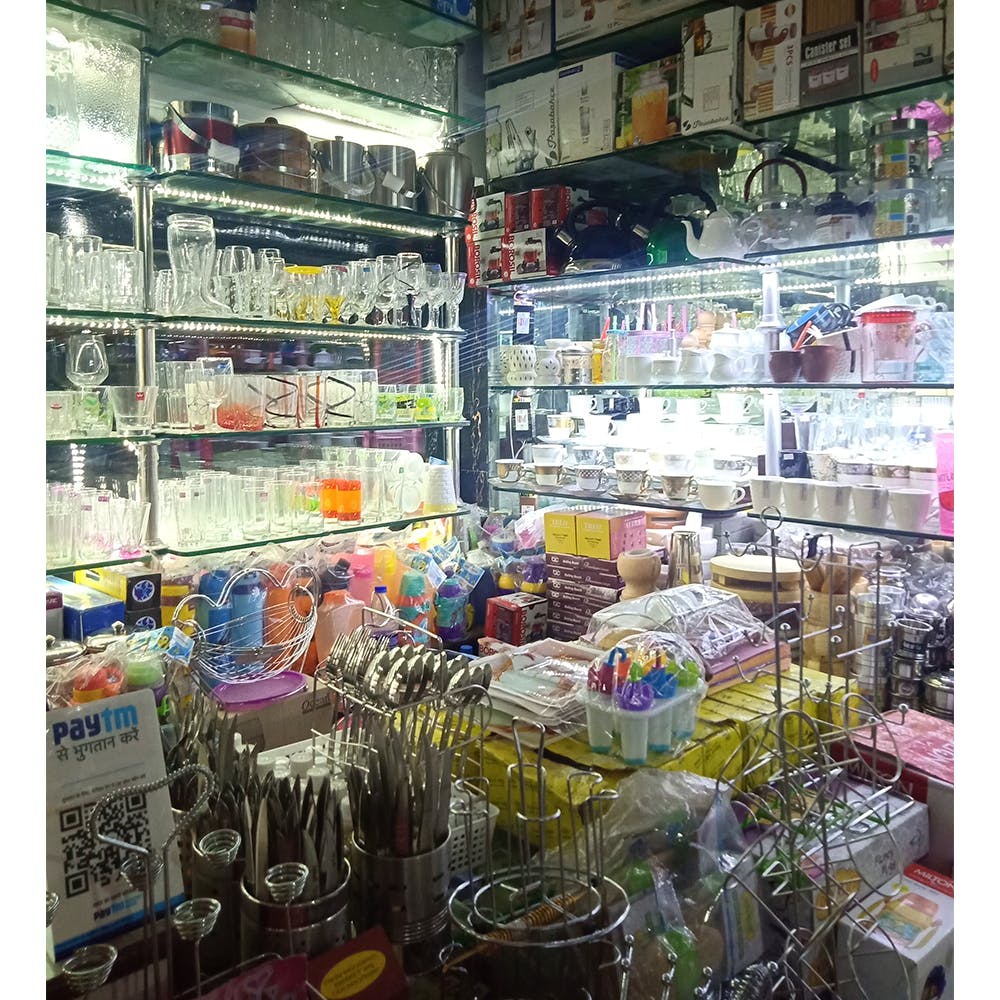 Drop By These Stores In Vyapar Kendra For Affordable Home Essentials & Décor
Moving-in or revamping on a budget? These five stores in Vyapar Kendra have all that you need for your home-sweet-home. From decor and furnishing essentials to a wide range of kitchenware, get everything at pocket-friendly rates at this Gurgaon market.
The Potteries Emporium
The Potteries Emporium is a rather big store which has all your basic and fancy kitchenware. They have a massive range of cooking pans and glasses. At this store, you're certain to find EVERYTHING that your kitchen could ever need. They also deal in home appliances of all kinds. Yep, from an iron press to air conditioners, they can fix you up with anything that you want.

Requirements Store
It's a store for all your home requirements (Yep, obvious name). The Requirements Store has all the basic stuff you'd need for setting up your home like basic kitchenware, cleaning tools and bathroom essentials. The rates here are pocket-friendly, so I recommend you ditch going to fancy markets for basic stuff and head to this store instead.

Khadi Cottage Emporium
My personal favourite of all the stores in Vyepar Kendra market is the Khadi Cottage Emporium. While I love them for their uber cool range of bathing essentials and shampoos (rose & honey, lavender, strawberry, jasmine and more!), they also have basic (but nice) home decor in khadi material. You can find soft furnishing like table mats, runners, towels etc. and also soap dishes and small decor items.
Neeraj Poojan Samagri & Disposable Items
The Neeraj Poojan store is a small space full of hawan essentials (like dried rose, kala til and wood shavings). However, if you're planning to have your own mandir space at home, this is where you should shop from. You can set up a beautiful puja ghar in a pocket-friendly price. Small figurines (murthi) and their decorations, an impressive collection of incense sticks in more than 50 different scents like sandalwood, rose and lavender are some of the many different things they offer.
TerraCasa
If you're shopping for home decor (specifically soft furnishing), visit Terracasa FOR SURE. They have a cool range of curtains, bed-linen, cushion covers, handicrafts and wall hangings. The price range is a little on the higher end compared to other stores in the market, but you'll find good stuff here for sure.
Comments