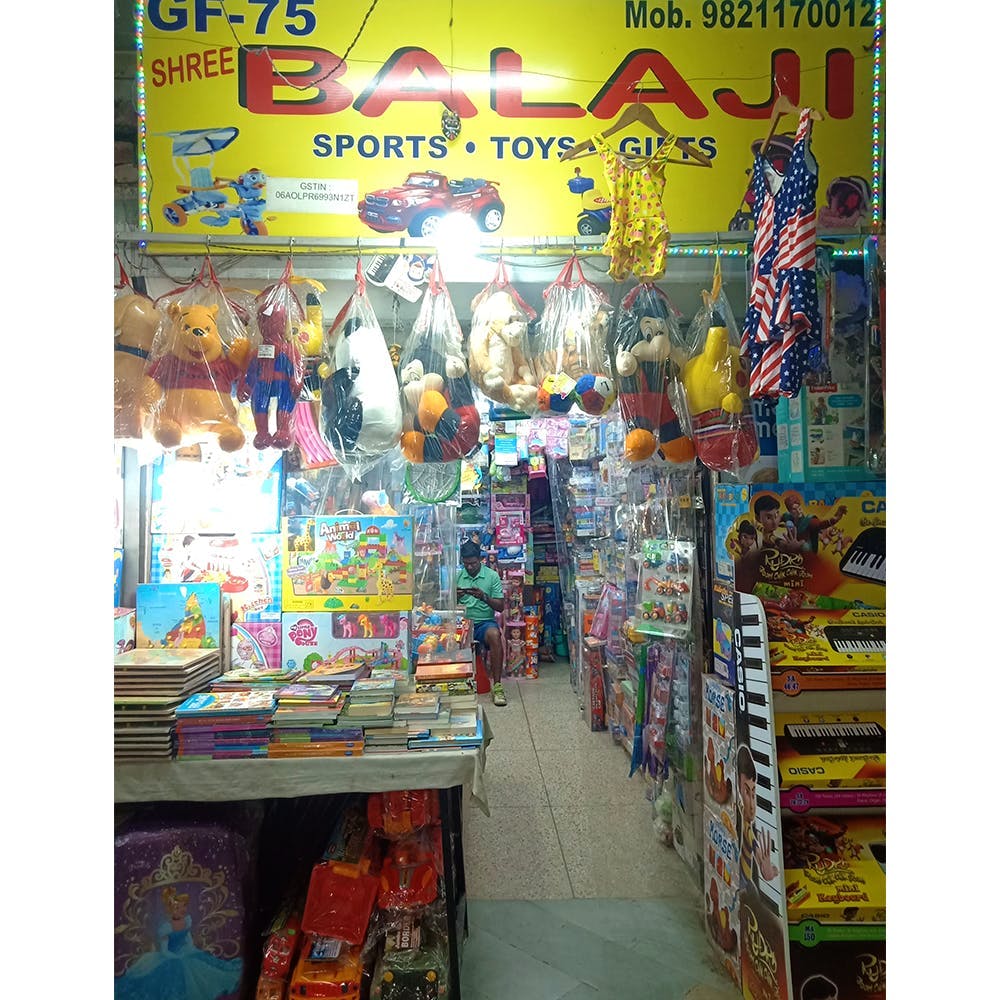 Buy Affordable Apparel & Toys For Your Kids At Vyapar Kendra, Gurgaon
Vyapar Kendra market has a lot of stores from where you can score really affordable apparel and products. With the changing trends in fashion, it only makes sense to not spend a huge amount of money on just clothes. Shopping for kids' apparel and toys from Vyapar Kendra can be one of the most wise decisions of your life (well, not really, but you get the idea).
Here are six awesome stores in Vyapar Kendra market where you can shop for your little one.
Ragini Kids Wear
If you're looking for affordable, casual tee shirts and lowers for your kids, you should check out Ragini Kids Wear at this market. They have a massive range of apparel for babies and kids (yep, it's a cute store). You're likely to find cute onesies for newborn babies, vibrant frocks in many colours and cute formal shirts. This store also has accessories (like caps and socks) for kids.
Balaji Sports, Toys & Gifts
The Balaji store is a perfect if you're toy-shopping on a budget! They have a range of soft toys like the classic teddy bears and fictional characters like Pikachu, Mickey Mouse, Spiderman and even Pooh. If you're looking for something more fun, you can check out their lego collection, remote control racing cars, dolls and hobby/skill building games/puzzles. They also have manual push ride-on cars for kids which I think is an amazing experience to grow up with as a kid!

Perfectionz
The Perfectionz store deals in school uniforms and sports wear for kids. They have both summer and winter uniforms of almost all the schools in Gurgaon, and you can also buy school socks and belts here. Since some Gurgaon schools also have swimming and sports classes, the Perfectionz store offers swimwear and sports garments for kids. So, if your kid comes home with ink stains (caused by an awesome game of pen-fight), you know where to head!
Arshiya
Arshiya has footwear for all. You can browse through a huge variety of casual footwear here. They have kid-friendly footwear like velcro shoes and slip-ons. My personal favourite was the store's collection of little juttis (which were of a faux leather material and had a really cute pompom on top).

Om Sai Garments
Om Sai Garments is a small store which is packed with a variety of apparel for your little one. Although the store specialises in men's and women's wear, it also stocks ready-made garments for kids. You are likely to find really cute printed tee shirts here. What you might also like is the store's collection of lowers for kids as they do multiple designs, prints and colours in the same.
Riwaz Gift and Toys
Be it a Rubik's cube or a doll house, Riwaz Gift and Toys shop has something for kids of all age groups. They have a really cool and affordable range of kids' products that'll help them build a skill, like, a tool kit, musical instruments, kitchen set and a plastic machete. If you're hosting your kid's birthday party, you can find a good range of gifts and return gifts here.

Comments