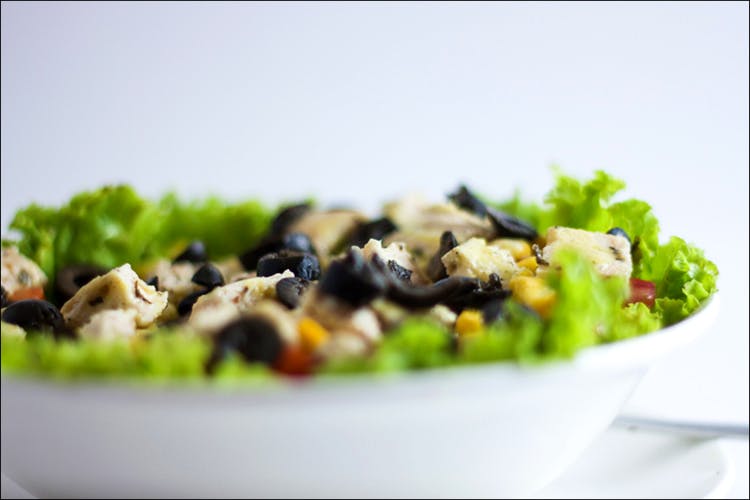 Wake & Bake In Shimla Offers Great Views And Yummy Pancakes
Shortcut
Centrally located on Mall Road with its blue board and vibrant yellow windows, Wake & Bake cafe is a cute addition to an area dominated by colonial architecture.
Must Eat
Banana Nutella Crepe, Apple Cinnamon, Maple Syrup Waffle, Hummus and Pita, Chicken and Sundried Tomatoes Pizza, Bacon And Cheese Garlic Bread/Toasties
Must Drink
Go for their home-made iced tea, mint basil juice or the lemon ginger honey tea
What We Loved
On the inside: The art on their walls have a beautiful 3D effect in the evenings.
On the outside: The misty window view of the Town Hall on Mall Road from their corner seating, and the ever-so-polite and friendly staff.
What Didn't Impress Us
Finding a bathroom was pretty inconvenient.
What Is The Best Time To Visit?
Mornings to sip on hot coffee and read a book. Early evenings for a cosy meal with a few of your close friends.
Anything Else?
Wake & Bake Cafe is on the second floor of the building, just in front of Shimla Town Hall on Mall Road, Shimla. It has decent space on the second floor as well, with an open-air terrace with a great view of the deep valley on other side.
Comments