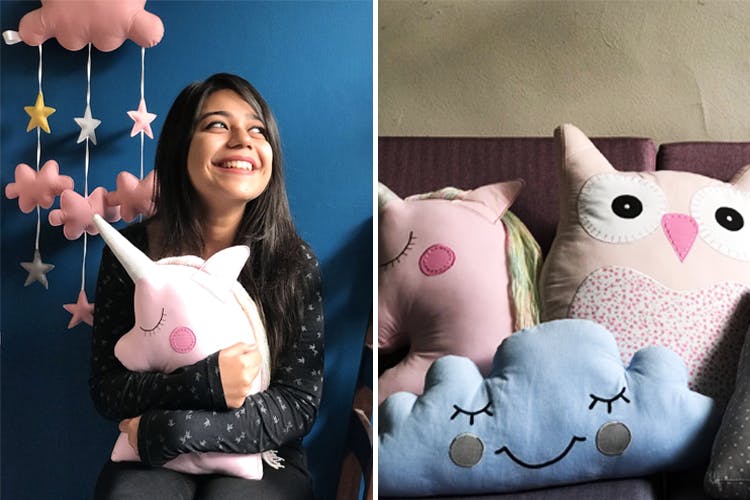 Your Kids Will Go Crazy Over These Animal Cushions & Cloud Wall Hangings
Shortcut
Monkinz is a furnishings and room decor brand which has fun, colourful stuff primarily for kids, or as they like to call 'em, little Monkinz.

Great For
Personalised cushions, wall hangings, nursery furnishings.

What Makes It Awesome
We love local businesses that have awesome products, and Monkinz definitely makes the cut. That they make the cutest stuff for the little ones only adds points in our book.
If you've got a kid in the house, Monkinz will help you do up their room in style. They've got cushions in bright colours that you can get personalised with names or initials, they've also got cloud and star-shaped wall hangings (also customisable) for that dreamy feel in the room, and theme frames and pen sets for them to play around with.
The cushions come in so many shapes and forms we can barely list them, but some of them are owl faces, monkey heads, unicorns, swans, penguins, anchors, cupcakes, elephants and so many more. The price range starts at INR 1,000.
What Could Be Better
Their pricing is a little bit on the higher side, but we suppose quality can't come cheap.

Pro Tip
They also do creative return gifts that you can give out to the attendees on your little one's birthday. Also, if you still haven't picked one out, their products make for the perfect baby shower gifts.

Comments