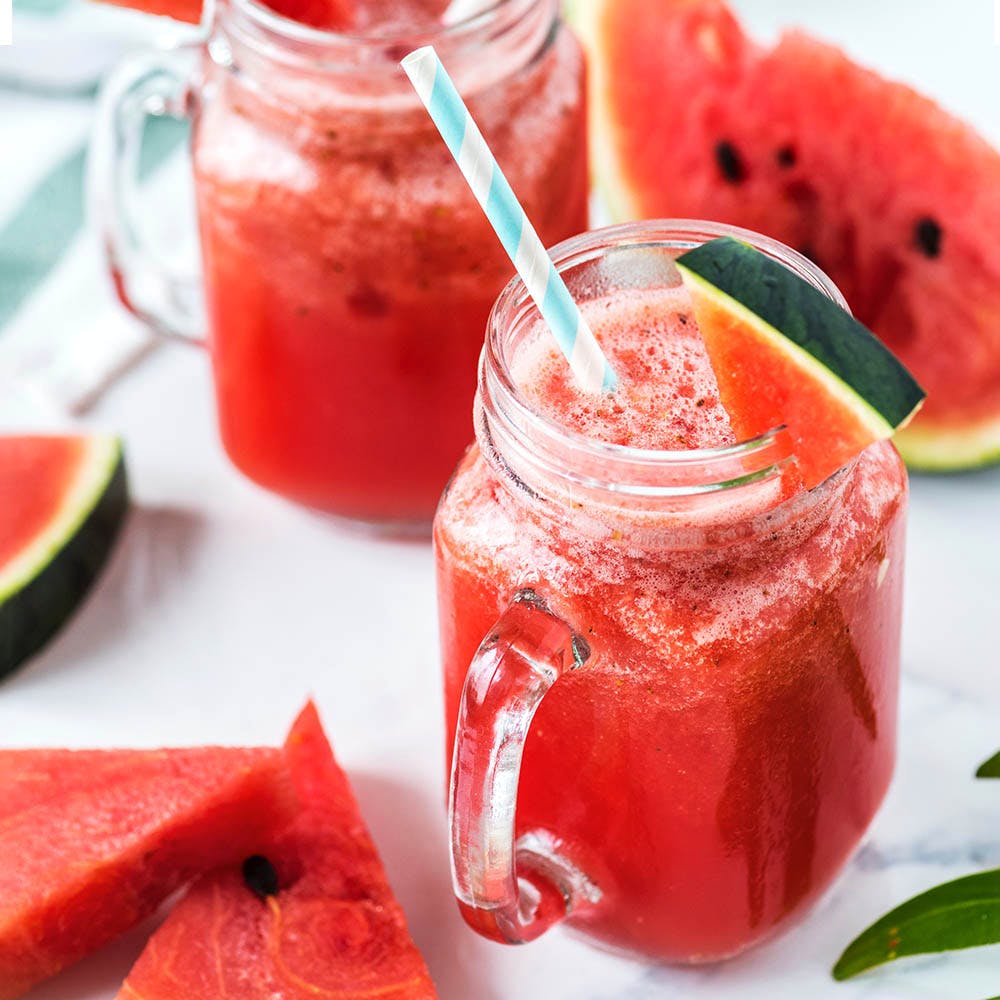 Fresh AF! Cool Off With These 7 Watermelon Drinks & Dishes
With summer looming over our heads in full swing, we really need all the help we can get in terms of keeping cool. Fret not, because we're giving you a list of watermelon dishes to try and drinks to guzzle down to keep you feeling as refreshed and hydrated as possible.
Watermelon & Fresh Mint Ice Pop, Jugmug Thela
Devouring popsicles during summer is an unforgettable childhood memory for almost everyone. So, the very idea of having a watermelon and fresh mint popsicle is of course, super tempting. If you want to get your hands on a Watermelon & Fresh Mint Ice Pop, then head to Jugmug Thela in Champa Gali to satiate that summer craving.

Watermelon Smash, Impromptu
If you happen to be at Impromptu anytime soon, do not forget to try their Watermelon Smash mocktail. We need all the hydration we can get during summer, and mocktails are just what can make everything better. Their Watermelon Smash mocktail is a the perfect combination of sweet and sour, topped with basil leaves.

Watermelon & Feta Salad, Elma's Bakery
Watermelon is a wonder fruit for cooling off in the heat, and tossing it into a salad with feta cheese gives us another incentive to gobble it up. So, why not go ahead and try the Watermelon and Feta Cheese salad at Elma's bakery. It has got all the health benefits of a salad, but tastes like a desert.
Lettuce Cup Watermelon Bocconcini Fennel Salad, Fio Cookhouse
Head to Fio Cookhouse for their beautiful Lettuce Cup Watermelon Bocconcini Fennel Salad. Although, we've not given it a go, we imagine that the flavours of watermelon and fennel together will be interesting. Also, bocconcini seems like a nice switch from the feta cheese alternative.
Watermelon Kulfi, Kuremal Mohanlal
It's never a bad time to have kulfi. So, the combination of watermelon and kulfi seems super refreshing and something to look forward to in summer. Mouth already watering? Go to Kuremal Mohanlal for this fun kulfi flavour!
Pyaar Mohabbat Sharbat Wala
This one's a legendary spot. Mr. Qureshi stirs up the best watermelon drink of all time. This sharbat is famous, and has stood the test of time for years. The recipe is basically chilled rose milk with watermelon added to it. From what we've heard, the rose and watermelon taste wonderful together.
Watermelon Ice Cream, Naturals' Ice Cream
Naturals follows through with its reputation to offer wonderful watermelon ice-cream. As usual, they promise inclusion of the actual fruit within its recipes, so their Watermelon Icecream is as fresh as the fruit itself. It's not unnecessarily sweetened either.
Comments