Wear A Woven Dream With Accessories By Knotting Hills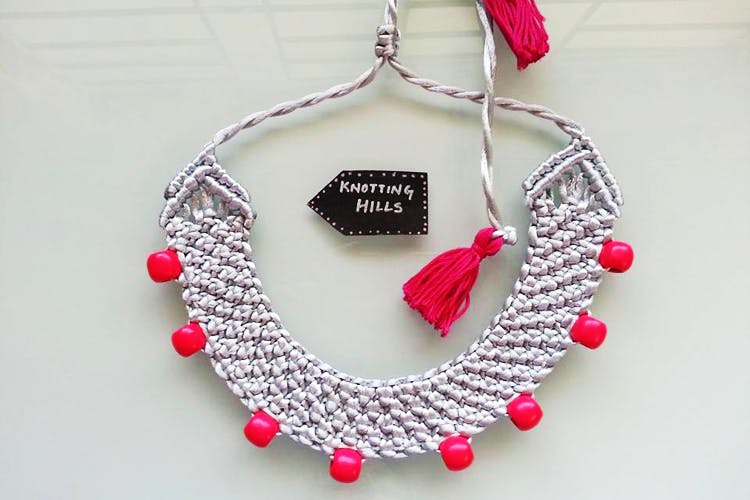 Shortcut
Bangalore-based Knotting Hills sells cutesy jewellery and accessories that are knotted and woven by hand. What's not to adore?
Crazy About Colours
Earrings bursting with colour, necklaces made with earthen-coloured beads, and tribal jewellery pieces that pique the bohemian soul in you are some of the things to instantly fall for.
Materials such as embroidery thread, satin and silk cords, and nylon and polyester have been used to bring the raw, rustic charm in these pieces.
Accessorise This
Their small range of watches that look like old-school friendship bands from way back and bookmarks splashed with water colours are other things that stole our hearts. These beauties also make gifting options, so the next time you're clueless, you know where to look.
Price: INR 50 –  INR 3,000
Contact: +91 9886490051
Follow them on Facebook here to place an order.
Comments