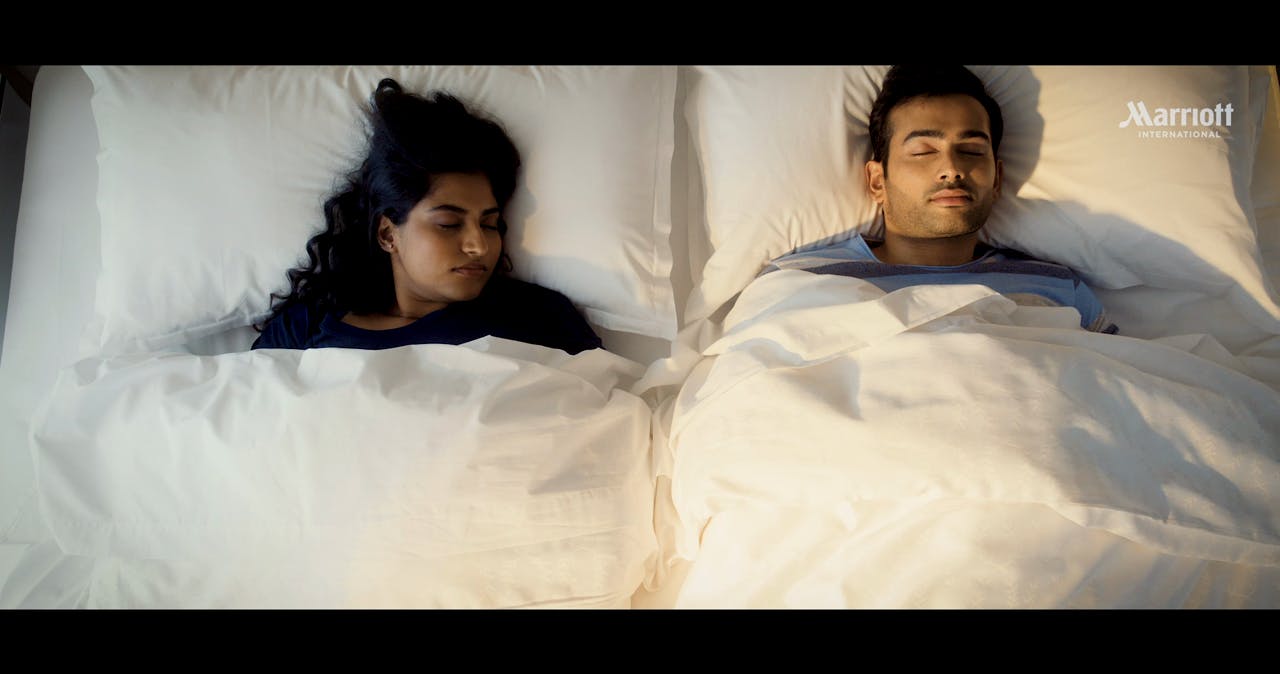 #WeekendsAtMarriott: Want A Holiday But Have No Time? Head Here For A Luxurious Weekend Staycation
How many of you crave a peaceful and lavish experience while planning a holiday? Well, let's be truthful, we all do! Getting away for a weekend is the best way to recharge our batteries, isn't it? We all come across situations when we feel we deserve a holiday but have no leaves left in the log. We totally get you! And for those who enjoy the finer things in life, a weekend spent in the lap of luxury is definitely one to remember. What better than a luxurious staycation at the Marriott Hotels?
Yup, you heard us right. Marriott International brings you #WeekendsAtMarriott, a perfect weekend staycation for you to indulge in luxury. Keeping your comfort and style in mind, Marriott International brings to you a selection of Five Star hotels that are ideal for relaxing without leaving your city. So prepare yourself to cozy up and relax this winters as Marriott Hotels are offering packages that includes all three meals,with activities like spa, yoga and run for you to completely rejuvenate. Kids below 12 can stay and dine for free (Hurray!).
To book your #WeekendsAtMarriott, log onto www.weekendsatmarriott.com or call the following hotels in your city. We suggest, bookmark these immediately!

JW Marriott Hotel New Delhi Aerocity
Located at a 10 minute drive from the International Airport this property of Marriott Hotels boasts of luxury, beauty and elegance. It has 5 dining options serving world cuisines to gorge upon with a diverse range of beverages. If you haven't pulled out that swimwear of yours in years, now's your chance as they have the most amazing temperature controlled outdoor swimming pool.
Package starting from 12,500 INR/night
Email: jw.delap.reservations@marriotthotels.com
Facebook: @JWMarriottHotelNewDelhiAerocity
Instagram: @jwmarriottdelhi
Le Meridien Gurgaon
Le Meridien Gurgaon, is another beautiful property by Marriott Hotels located near the Global Business Park and DLF Cyber City. With a variety of amenities and dining options, Le Meridien is an ideal staycation that one always dreams about. And while you are there, don't forget to indulge in some much necessary retail therapy as all the major shopping locations are very close to the property (Great Deal, isn't it!)
Package starting from 7999 INR/night
Email: lemeridien.gurgaon@lemeridien.com
Facebook:@LeMeridienGurgaon
Instagram @lemeridiengurgaon
The Westin Gurgaon
Be ready to pamper yourself in luxury at the Westin Gurgaon. This property has distinct architectural design and lots of natural lighting. Do indulge in a rejuvenating experience at the Hotel's Heavenly Spa.
Package starting from 10,300 INR/night
Email: westin.gurgaon@westin.com
Facebook - @ThewestinGurgaonNewDelhi
Instagram - @westingurgaon
The Westin Sohna Resort & Spa
The Westin Sohna Resort & Spa is widely spread and beautifully designed. If you are looking to rest and relax with peace, tranquility, fine dining and to top it all a wonderful service, then this is the place to be! Melt your stress away with a meditation session at their Yoga sanctuary. Package starting from 14,500 INR/night
Email: westin.sohna@westin.com
Facebook - @westinsohna
Instagram - @westinsohna
If you are looking for an ideal way to relax, catch up on your reading, or even indulge in a soothing spa session, just book a stay in or around your city for this wholesome staycation. We promise you won't regret it!
Comments