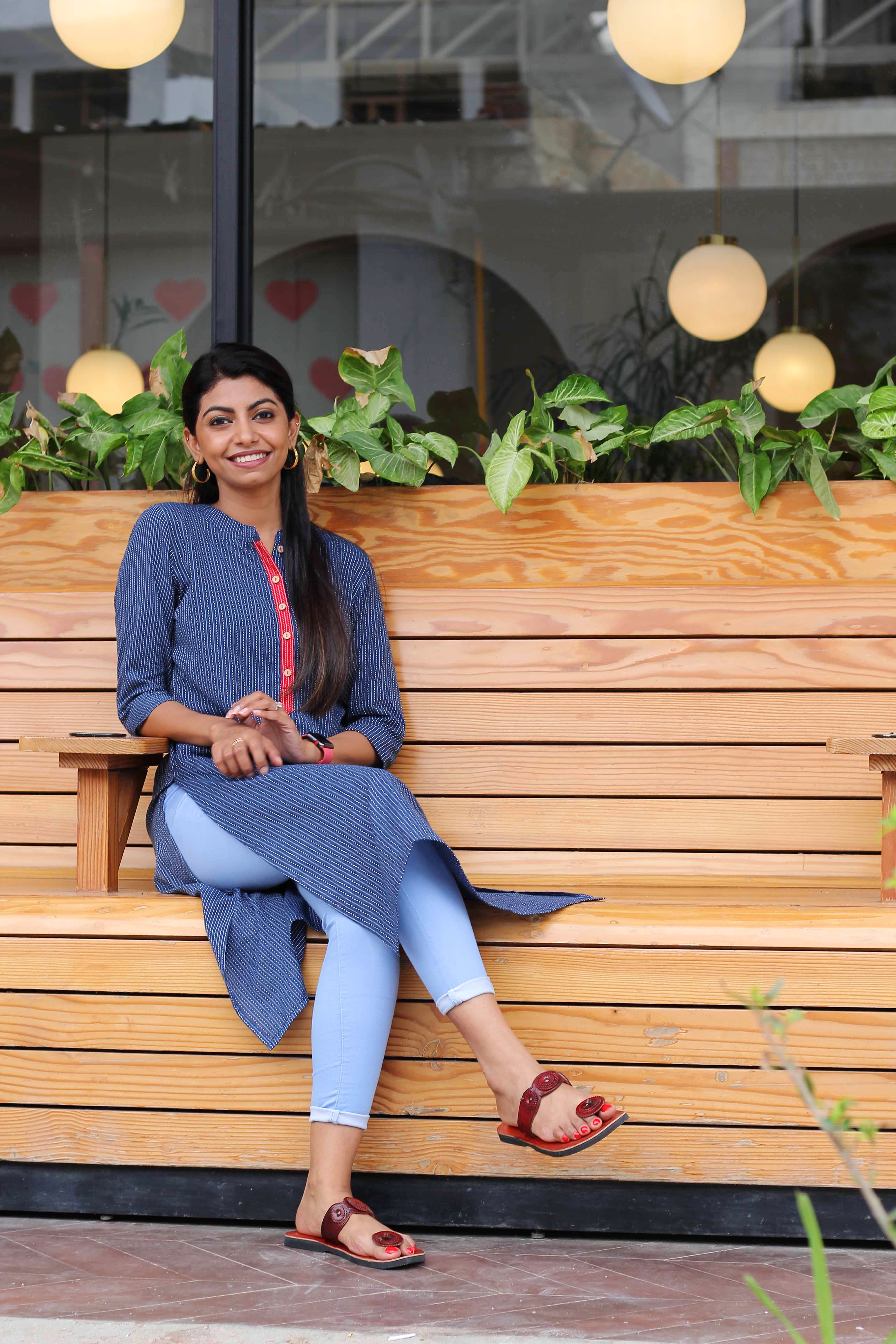 Why You Need To Start Shopping Local Stat
How often do you spot your friends and colleagues in the same Zara or H&M clothes you have? We all love exclusivity and try to look different, and local brands do just that.

Supporting startups, especially homegrown brands is a large part of my job - I mean, you gotta support local players to boost that ecosystem, right? I am personally bent towards the uniqueness, the sheer craftsmanship and the cute little details of handmade everything - that big retailers just don't seem to get right. Here's what I love about what I'm wearing:
Mandarin Collar Tunic
If there's one thing I'd point at and say, "this is me" - it's this kurta made by an awesome indie brand called Myshka. They use rayon in most of their Indian clothing and if you must know, this material is super summer-friendly and works well in the humidity too.
Leathereyes Kohlapuris
If you're looking for an alternative to your run-off-the-mill kohlapuris, bookmark Leathereyes. In a comfy rubber sole, and of course durable leather, this brand does really fresh styles. My personal favourite? These cut-out overlay flats. Why I love them so much? They're handcrafted (with finesse), and are super lightweight. Plus, I can wear 'em with ethnic silhouettes and even chill denims with a t-shirt.
Handmade Large Hoops
I never step out without a lil' accessorising - but mind you, it's always just a little. For all you minimalists, Goss Babe has got some really good options in gold-plated jewellery. If you're obsessed with hoops, they do particularly nice designs. The best part? Their earrings look chunky but are actually really light. Like the ones I'm wearing? You can thank me later...
Ask Megha a question