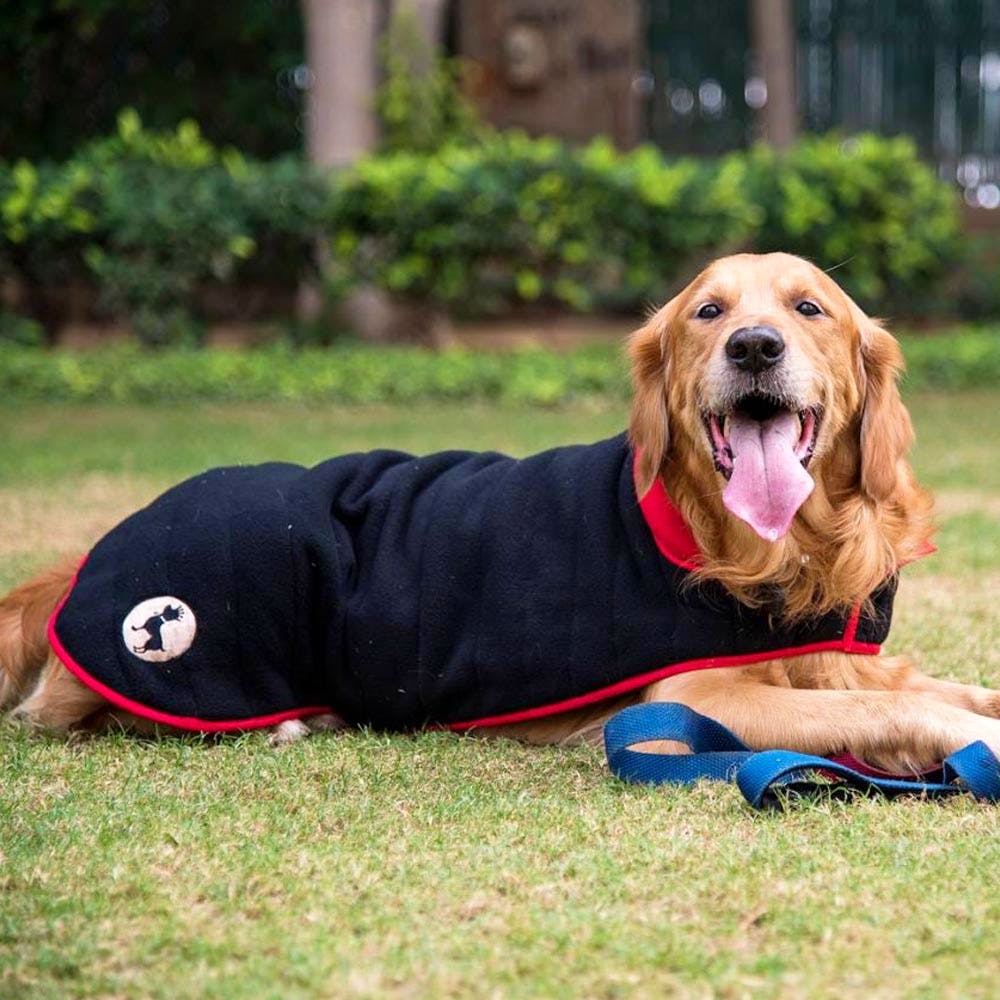 Keep Your Pupper Warm: These 5 Stores Will Have Your Doggo's Winter Wardrobe Sorted
The past few days have been super cold, and we bet you haven't stepped out without at least two layers on. But what about your little pooch? They might have thick fur, but they still need to keep warm in this chilly weather. Here are five pet stores where you can buy adorable winter wear for your pets.
Heads Up For Tails
You'll find a huge variety of clothes, sweaters and other winter clothing accessories for your furball at Heads Up For Tails. They've got a stores across the city (Khan Market, Gurgaon, Saket and more) but if you're not in the mood to make the trip, they've got one of the largest and most organised websites when it comes to pet products. You'll find cute sweaters, colourful jackets, and fun sweatshirts to protect your little buddy from the cold.
Windsor The Pet Shop
They've got handpicked doggo apparel, including a winter collection of dog coats and sweaters. Their Khan Market store is flush with winter wear to keep your pupper warm and fuzzy throughout the winter season. You'll also find accessories like mufflers if you've got a little pupper who needs extra care.
Sicon's The Pet Safari
Apart from their amazing grooming and vet services for pets, Sicon's in Karol Bagh has a massive collection when it comes to clothing and accessories for your pet. They have all kinds of winter wear including sweaters, jackets, and other accessories to keep your doggy warm. They've recently opened a store in Gurgaon too.
Red Paws
This online pet shop has all the essentials (and a little extra) for your furry friend. They've got a winter collection which has coats, jackets, mufflers and socks to keep our four-legged friends warm and fuzzy through the chilly times. They also have a store/spa space in Hauz Khas.
Stars And Snowflakes By Aastha
Your doggo doesn't do anything less than a fashion statement? Stars And Snowflakes by Aastha is a store in Chattarpur (and an e-store) doing designer wear for dogs. They've got amazing jackets for pets in colourful prints, bold solid colours, and even graphic printed jackets that'll make your pupper stand out from the four-legged crowd. They're also doing a fun, limited-edition red print till Valentine's, so hop on over and treat your dog to a world full of stylish and cosy winter wear.
Comments