The information in this post might be outdated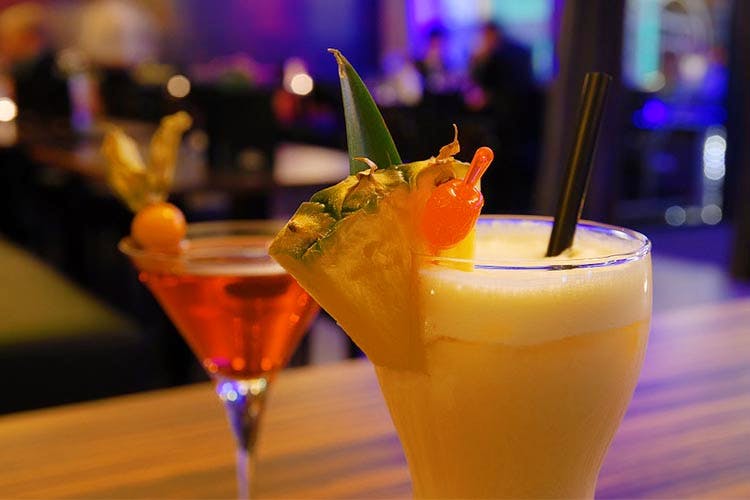 These Cosy Cocktails In Gurgaon Will Keep You Warm {& Drunk} This Winter
Winter is the season for alcohol. Or, maybe it just gives us an excuse. But alcohol actually has a lot of utility in winters. It will keep you warm, protect you against bad colds and make sure that you can go through the season without any troubles. And there's no better way to consume it than some very warm winter cocktails. Hence, we've got a list of the best cocktails in G-Town that will make sure the winter chill doesn't get to you.
Mumma Nu Double Dose At SodaBottleOpenerWala
A cocktail that mixes rum AND whisky? Yes, please! And the drink has a beautiful dates flavour intertwined with hints of saffron. So, this winter cocktail is great when it comes to keeping you warm and even the taste will keep you coming back for more.
Price: INR 375
Hot Shoddy At Social
Apparently a cure for common cold, you'll definitely feel protected against bad cold if you start your season with this cocktail. Brandy, honey, cinnamon, cloves and slices of orange with apple are the ingredients that go into this elixir. We can assure you that it will work its magic on your sore throat. Price: INR 310
Old Flame At Whiskey Samba
This one is for all the people who take their whisky seriously. Made with Jim Beam Bourbon, fresh ginger syrup, orange juice and brûléed orange garnish, this one won't just get you warm but will also get you into a good buzz in no time. Now, you would not have a winter cocktail like this one?
Price: INR 415
Mai Tai At Soi7
This winter cocktails mixes different colours in terms of alcohol and what makes it wonderful is that all of it comes together perfectly! White rum, dark rum, orange syrup and lime juice will go super smooth on your throat and will also make sure that you don't catch a cold.
Price: INR 370
Comments