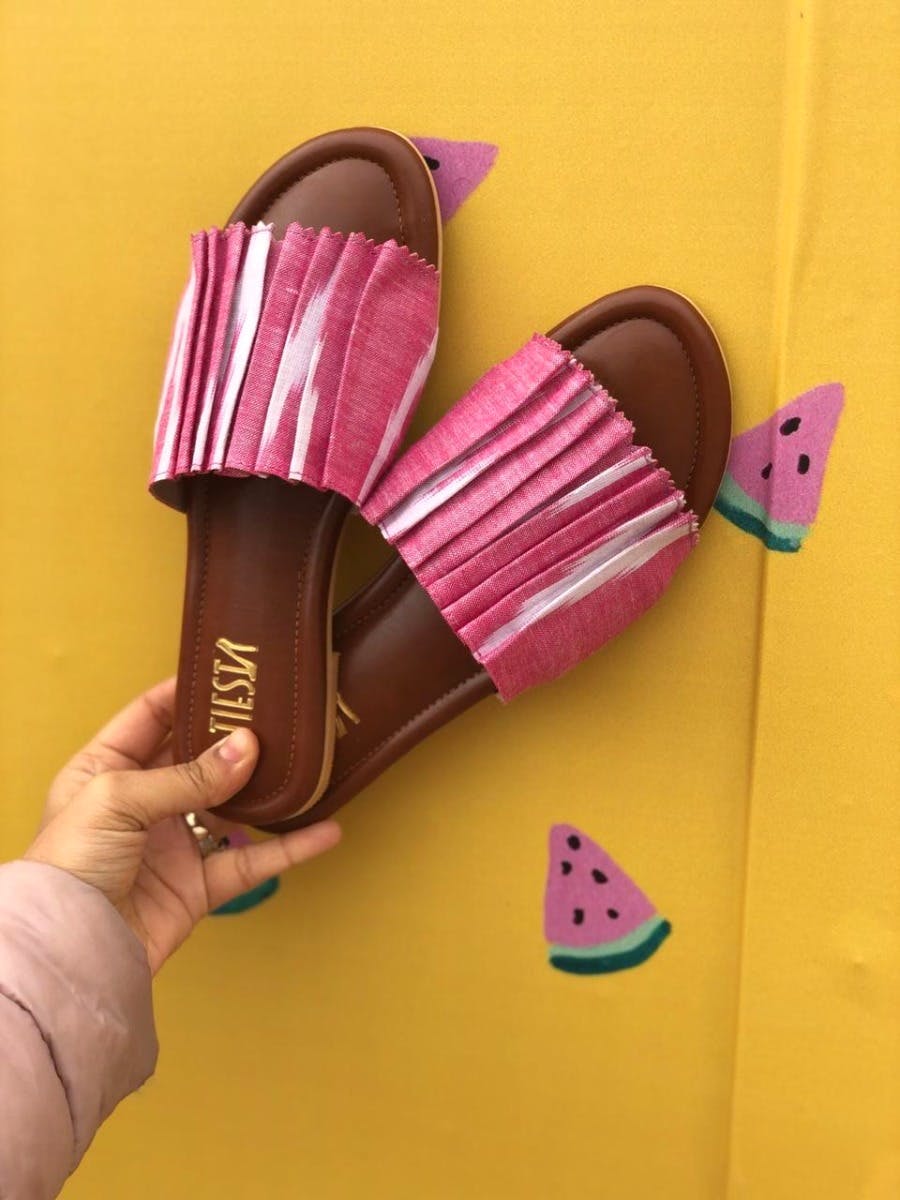 Happy Feet: Size 41-42? Step Up Your Shoe Game With LBB
Summer is here, and hence, the need for comfortable and airy footwear has risen even higher than the temperature. But the going gets tough for those with a foot size slightly on the higher end (beyond size 40). But fret not, because (as always) we've got you covered. Here are 5 summer-friendly and super-comfortable footwear options that you can step into!
Lily Kohlapuris
These hand-painted kohlapuris are truly one of a kind. They're super-comfortable, and owing to it's unique designs, they go well with both ethnic and fusion wear outfits. Pair these with your white kurtas and silver jewellery, and you're good to go.
Price: INR 799
Pyramid Stud Strap Flats
For those of you who won't give up leather details in their outfits, even in the summer, these flats are the perfect pick for you. They come with nice hardware detailing, which adds an edge even if you're going casual.
Price: INR 999
Layered Ruffle Sliders
These sliders are the perfect, fun pair for the summer. Whether you're donning a summer dress, or flowy culottes, this pair will be a great addition to complete your look.
Price: INR 999
Monochrome Ikat Kohlapuris
Those who like to keep things subtle yet stylish, this pair will be your go-to for the summer. It's Ikat detailing is pretty and unique, and the monochrome undertones make it perfect to pair with work-wear/ethnic formals as well.
Price: INR 1,775
Pleated Mauve Ikat Slides
These comfortable flats from Tiesta are so light on the feet, we cannot recommend them enough. The sliders come with an ample amount of padding to keep you going through the day, and the pretty ikat detailing is just unmissable!
Price: INR 1,860
Comments