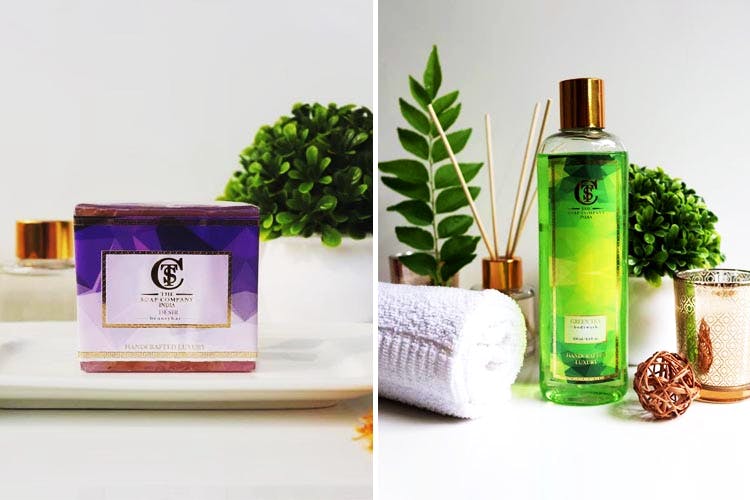 Your Skin Will Love These All-Natural Coco Vanilla & White Musk Soaps
Shortcut
The Soap Company India is an Alwar-based company that offers handmade soaps and body washes, all made with the purest, distilled essential oils, organically grown calendula leaves and plant extracts.
What Makes It Awesome
The Soap Company was started by Somiya Khanna and her husband, Pawan Ahuja, in an attempt to harness the skills of rural artisans (women in particular), and at the same time, make pure and quality skincare available to the masses. Which is why they moved to Alwar (from Bangalore), trained and collaborated with rural cooperatives and launched this company.
Today, The Soap Company, India has an Instagram store that offers handcrafted soaps and body washes in options like white musk, green tea, rose, lemon honey and more.
If you're someone who is planning to move towards a chemical-free, all-natural lifestyle, switching to their skincare products might be a good idea. For starters, get their tangy, orange soap for its fresh, summery scent and The Soap Company's aqua-fresh body wash will be an instant mood-lifter too. Their coco-vanilla beauty bars might be a good pre-winter purchase to beat that dry December skin.
What Could Be Better
We'd have loved to see more options for body washes, body butters and bath salts. But we hear they're in the process of expanding their beauty range, so yay!
Also On The Soap Company India
Comments