Eh, What's up Doc?: Our Guide To The Best Carrot Cakes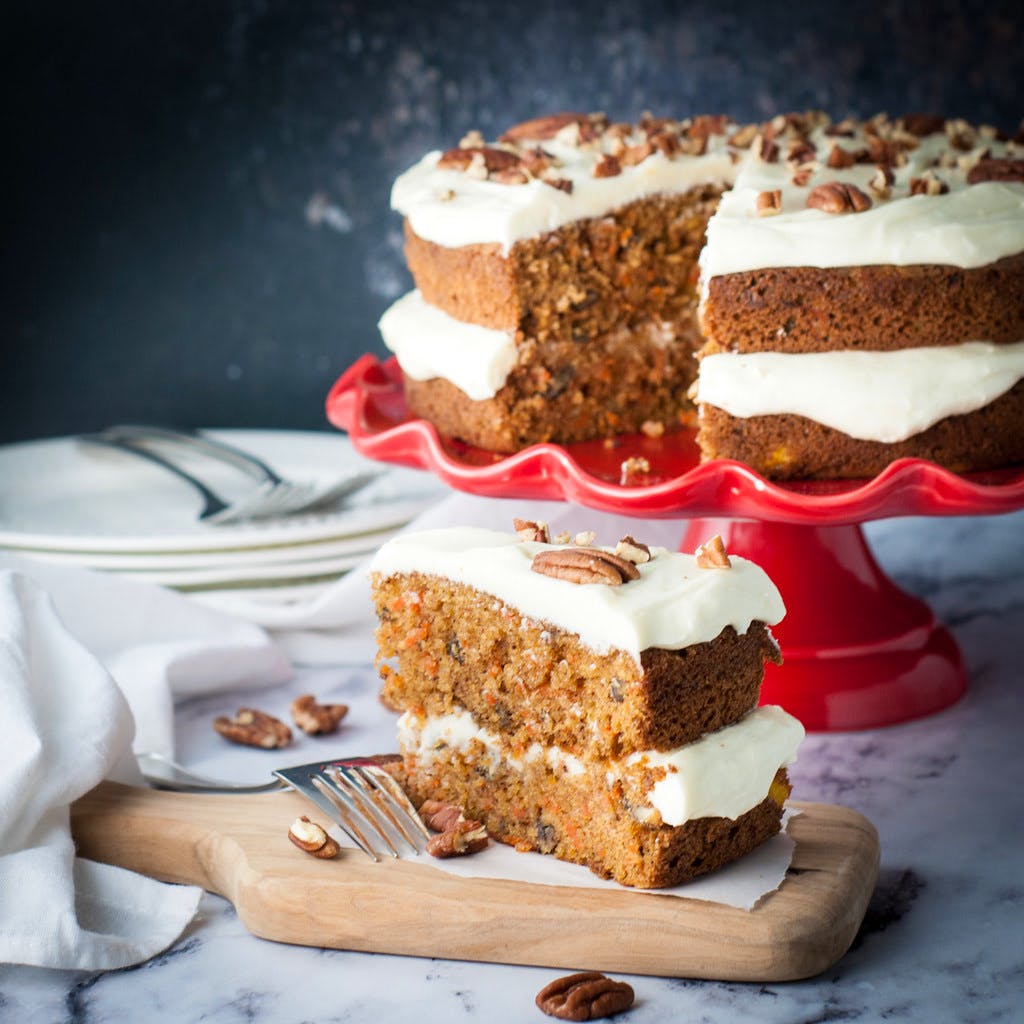 Looking for good carrot cakes in Mumbai? Right here, friend. Head over to these restaurants to enjoy a heart-warming slice.

Kala Ghoda Café
This quaint café in Fort has some of the best desserts that we love to indulge in on our cheat days, and the carrot cake here comes highly recommended for these occasions. Served with orange rind cream, a warm slice is what you need as an instant pick-me-up.
Cost: INR 200
Birdsong Café
One of Birdsong's signature desserts is the carrot cake. The warm slice served to you is vegan, and has a generous quantity of nuts and fruits in it. Wish to eat cake without feeling too guilty? This one's for you!
Cost: INR 270
The Village Shop
This café in Bandra is for those who're watching their diets. If carrot cake is your preferred choice of dessert, head over to dive into healthy, maida-free carrot cake at The Village Shop! They also take orders for whole cakes which can be made with whole grain wheat or nut flour.
Cost: INR 190
The Yoga House
This popular health café has some of the best carrot cakes in town, and patrons swear by ityou're your next visit, we highly recommend you order a slice of warm, cinnamon-y carrot cake made with spices, fresh carrots and minimal sugar.
Cost: INR 130
Green Village Café
This café in Andheri dishes out vegan carrot cake that is quite popular with the guests. If guilt-free indulgence is on your mind, we suggest heading down to this café and ordering yourself a slice of warm carrot cake!
Cost: INR 225
Le Café
If you're in Chembur, this café is a great place to enjoy a warm slice of carrot cake. Made with raisins, carrots and spices, this warm slice goes best along with a Morocan Mint Tea.
Cost: INR 190
Pritam's Global Cuisine
Located in Ghodbunder, this restaurant is known for its rich preparations of North Indian cuisine and continental fare, but if you're here just for dessert, the carrot cake comes highly recommended. Drop in for a dessert date, or end a fabulous meal with a warm slice.
Cost: INR 310