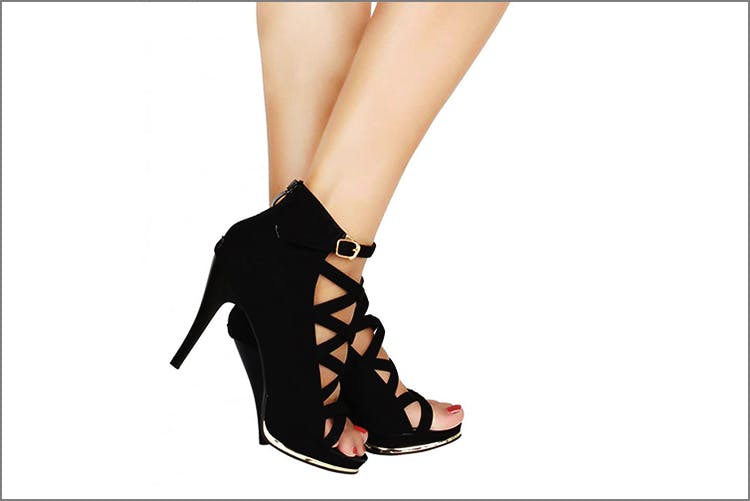 20Dresses: Affordable Jewellery, Bags & Killer Heels
Shortcut
20Dresses is your online destination for when you want to buy dainty costume jewellery, beautifully crafted handbags, a range of sturdy flats and heels and of course, 20 dresses.
The Initiation
When you register with 20D, they take a general survey of your body type, your size and your style preferences based on which they suggest 20 items for you. From personal experience, we're saying they're pretty spot-on with least 10-12 of the suggestions. We'd recommend fluttering through the site thereafter even if you've found the dress of your dreams.
Accessories A-Z
20Dresses has a sprawling accessories section, with a stellar range of rings, earrings, hair accessories, anklets, belts, bracelets, cuffs and even metallic tattoos. Our favourite among these? Definitely the midi rings and the metal belts. Their sunglasses collection is worth a look-see too.
On our most recent spree, we discovered this is also a great site for shoes. We bagged ourselves these chic block heels, these brown beauties for all our formal soirees and these classic black peep-toes for all those LBB LBD moments just waiting to happen.
Because Bag-gers Can Be Choosers
The first thing we urge you to order from the website is a good sturdy handbag. We're loving their basic beige handbag and their chocolate brown golden rim bag for daily office use. They also have a range of colourful quirky backpacks which might be worth checking out; however, their wallet and sling section was underwhelming after all the nice things we saw and wanted to put in our carts.
We're sure we've given you enough things to "splurge" on. Let us know what you order in the comments section!
PS: They always send a little surprise with your order. We've recently received a ring and a dainty pendant.
Where: Order online here.
Price: Starting at INR 200 for a ring
Comments