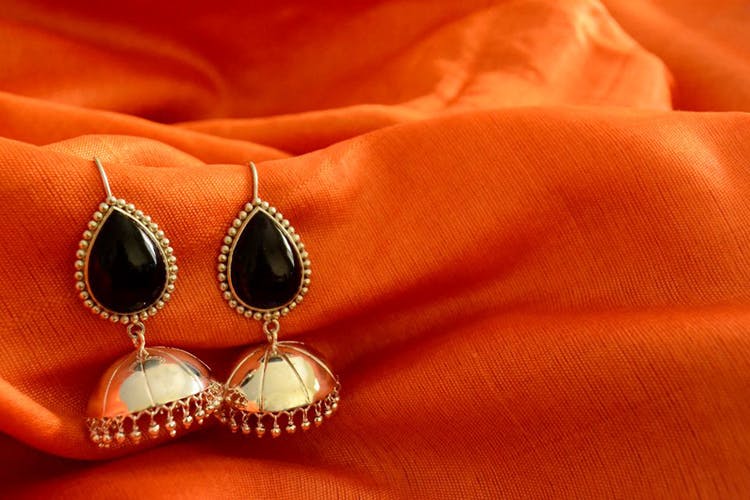 For The Prettiest Silver Nosepins And Jhumkas In Town, Look Up Jewellery Label Benaazir
The Scoop
Looking for pieces to add to your jewellery drawer that will become classics in their own right, and be passed on to another generation of jewellery lovers? Look no further than the elegantly crafted jewellery from online indie brand — Benaazir.
The Style
Contemporary, classic, with plenty of style, and sass to spare, Bangalore jewellery brand Benaazir offers gorgeous silver jewellery. Baubles, which promise to raise the glam quotient of a jeans and tee ensemble just as well as they would, a sari. Bestseller nose pins, which reflect the minimalist style of the brand, but lend plenty of pizzazz, just by being (you always have the option for the pierced and the un-pierced nose). Signature ribboned necklaces with gemstones lend a sense of class reminiscent of the roaring '20s, but will be perfectly suitable for most occasions you'd need to dress up for. Plus, her selection of statement earrings including beautiful jhumkas.
What We Love
Benaazir Mukherjee's story reads a lot like many of ours – giving up a career in a known area of endeavour to learn the craft of making jewellery, and then learning by doing, till mastery beckoned. Among other things she has accomplished are the fact that, her craftspeople in Bangalore can do intricate work on various Indian craft forms, including the gorgeous Minakari. Her collection, BaDastoor is a colourful ode to this lovely form of craftwork.
Who It's For
Her designs are all the rage not just with the young folks about town. They make an impact on anyone committed to grace and style. Plenty of contemporary urban professionals and young mothers are among her customers. Her clients who are over 60 years old are a testament to the fact that these pieces transcend age.
Give it a definite dekko if you are on the lookout for unusual pieces of jewellery that make you stand apart at work or at that elegant soiree! You could also drop in on their studio in Ulsoor (by appointment, of course), if you want to go and see what goes into the making of these beauties.
Comments